Profits fall as Revolution Bars takeover battle continues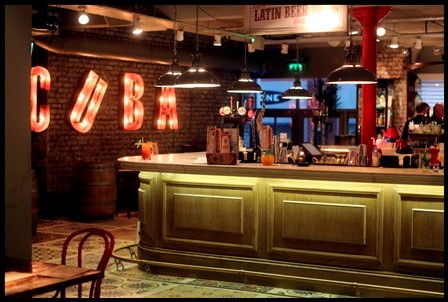 Manchester-based Revolution Bars Group – the operator of Revolution and Revolución de Cuba brands – has said that despite accepting a £101.5m offer to be acquired by Stonegate, a rival merger offer could still be on the cards.
The announcement comes as Revolution publishes its full year results, showing a near 30%fall in pre-tax profits to £3.6m (2016: £5.1m), despite an increase in revenue to £130.5m from £119.5m for the year to July 1.
Listed Revolution, which is headquartered in Ashton-under-Lyne, has endured a tough few months, suffering a sharp drop in its share price in May after it said it was facing "well published sector cost headwinds" and profits have been hit by the Living Wage, new apprenticeship levy and above-inflation increases in business rates.
Following the Group's trading update in May, warning of lower than anticipated profitability, Stonegate Pub Company made an approach to acquire the group for £101.5m, which was accepted in August.
However, Revolution has reconfirmed that another offer, made just nine days before the Stonegate deal was accepted, could still happen.
Deltic Group, which is Britain's biggest nightclub operator with a 57 club estate, has said it will still publish its own profit forecast and a quantified financial benefits statement to put forward its merger proposal and discuss it with the group's shareholders and that it is also continuing to evaluate a possible cash offer for the group.
Deltic first put forward its own bid to merge with Revolution in August but Revolution management responding by saying they weren't interested in the merger deal and had concerns "over both the value and deliverability of the combination and did not see any merit in progressing their proposal".
Deltic must either announce a firm intention to make an offer for the group under Rule 2.7 of the City Code on Takeovers and Mergers, or announce that it does not intend to make an offer, by 5pm on October 10.
Deltic was acquired by its current shareholders out of the administration of Luminar plc in 2011. In June, the group put its proposed stock-market listing on hold becuase of challenging trading conditions.
Stonegate, meanwhile, is the fourth largest managed pub company in the UK, with around 690 sites.
It began trading in 2010, following the acquisition of 333 pubs from Mitchells & Butlers and has since grown in size and scale through a series of strategic acquisitions.
Keith Edelman, non-executive chairman of Revolution, said: "Given the recommended cash offer for the business from Stonegate, it is likely that the ownership of the company will change in the next few weeks. However, such an event is not certain and, whatever the outcome of the potential transactions, the business is well placed to succeed."