Nightclub owner Deltic weighs in with proposed counter offer for Revolution Bars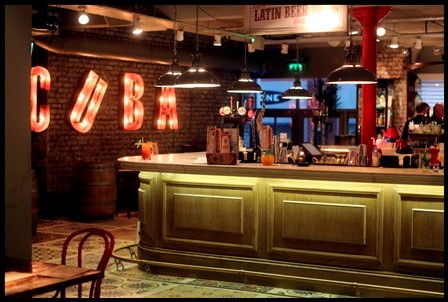 Deltic Group, Britain's biggest nightclub operator with a 57 club estate, has published its proposed terms for a merger with Revolution Bars, which has already accepted a £101.5m acquisition offer from Stonegate.
The proposed offer – made without the consent of Ashton-under-Lyne, Greater Manchester-headquartered Revolution – would see existing Revolution shareholders own 65% of the enlarged group, with Ranimul (Deltic's holding company) shareholders holding the remaining 35%.
The merger proposal was first mooted in August but dismissed by Revolution management who said they had concerns "over both the value and deliverability of the combination and did not see any merit in progressing their proposal".
Deltic has pushed on, saying that the proposal is "exactly the type of transaction which Revolution's stated IPO strategy was intended to implement".
Deltic was acquired by its current shareholders out of the administration of Luminar plc in 2011. In June, the group put its proposed stock-market listing on hold because of challenging trading conditions.
Under the terms of the deal the enlarged group would be run by the current Deltic management team and remain listed on the main stock market, with no change to Revolution's existing dividend policy.
Deltic says both companies would benefit from around £6.8 m of identified pre-tax cost synergies and £900,000 of pre-tax financing synergies and that that "significant value" will be created for existing Revolution shareholders.
It's statement said: "Deltic believes Revolution is a great business in its own right, which a more focused and effective management team can exploit alongside Revolution's excellent operations staff to restore underlying profitable growth through simple stand-alone measures, including enhancing margins and cutting out excessive head office costs.
"That leading industry operators such as Deltic and Stonegate can reach this conclusion is a poor indictment of the decision to recommend the Stonegate offer, where ostensibly returning the IPO value to shareholders is seen as the best outcome for Revolution shareholders, rather than identifying it as the opportunistic offer Deltic believes it more rightly is.
"Ever since Deltic's first approach to Revolution, Deltic has been disappointed by Revolution's level of engagement: a short initial delay in granting Deltic access to due diligence as required under the Code; an instant dismissal of the idea that a merger could be in the interests of Revolution shareholders; and finally, once tabled, a complete rejection of Deltic's formal Merger Proposal with an indication that there was no scenario under which a Deltic/Revolution merger would be more attractive than the Stonegate offer."
Revolution published its full year results earlier this week, showing a near 30% fall in pre-tax profits to £3.6m (2016: £5.1m), despite an increase in revenue to £130.5m from £119.5m for the year to July 1.
It has endured a tough few months, suffering a sharp drop in its share price in May after it said it was facing "well published sector cost headwinds" and profits have been hit by the Living Wage, new apprenticeship levy and above-inflation increases in business rates.
Following the group's trading update in May, warning of lower than anticipated profitability, Stonegate – the fourth largest managed pub company in the UK – made an approach to acquire the group for £101.5m, which was accepted in August.