People on the move: Now Healthcare Group; Mitchell Charlesworth; PushON; Forbes' Collect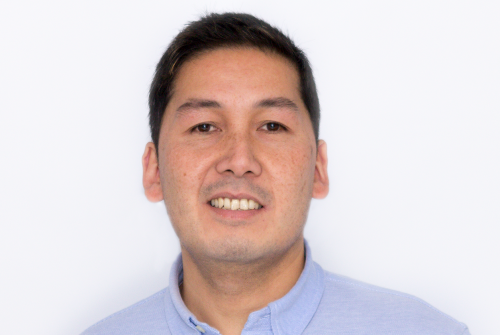 Digital health company Now Healthcare Group (NHG) has promoted Tim Ng to the role of chief operating officer and Paul Maddox to head of development after an extremely successful 2017 for the MediaCityUK-based business.
Ng who sits on the board of NHG, joined the business as chief technology officer just after it was founded in 2013 and has a strong background in operations and succession planning having worked as operations director for a leading financial organisation.
Paul Maddox, who joined the business in early 2017 as Solutions Architect, has more than 15 years' experience in technology, data and AI and has worked for Siemens, EMC and Websense.
NHG chief executive Lee Dentith said: "Tim has been pivotal in helping us to get where we are today, from attracting financial investment to developing the Now Healthcare Group app products.
He has a great background in succession planning and in growing businesses from an operational level and that combined with his technical knowledge make him a perfect fit to help us on the next part of our business journey."
Tim Ng said: "It is a game-changing time for the Digital Health industry and I like to think we are building a team to enable us to be at the forefront of those changes.
"Lee is a real entrepreneur and passionate about creating products to change lives. Paul is a great addition and he is building a team to further research and develop artificial intelligence and machine learning. It has been an exhilarating three years' building the Now Healthcare Group brand and I look forward to taking a more operational role within the business as we move into 2018".
The company recently became the first provider its field to be found by the Care Quality Commission (CQC), the government's regulatory body for healthcare services, to be providing services that are safe, responsive, effective, well-led and caring. All doctors working for the platform are MRCGP-certified and hold current contracts with the NHS.
::
Liverpool-headquartered accountancy firm Mitchell Charlesworth has boosted its corporate recovery and insolvency team with the appointment of Julie Webster from RPG Business Recovery.
Webster, who joins as an associate in the Manchester office, has 19 years' experience in restructuring and insolvency across a variety of sectors including retail, leisure and construction.
A licensed insolvency practitioner Webster qualified with BDO and has undertaken secondments with Royal Bank of Scotland and the Co-operative Bank, working in their debt recovery teams.
Jeremy Oddie, partner and head of the corporate recovery and insolvency team at Mitchell Charlesworth, said: "Julie joining Mitchell Charlesworth is great news. With her extensive experience and skills she will add greatly to the range of services that we offer. I am sure that she will prove a fantastic member of the team and a great addition to the Mitchell Charlesworth family."
Webster said: "I am very excited to join Mitchell Charlesworth, a well-established and ambitious firm with an excellent reputation.
"I believe that this role, working alongside Jeremy Oddie and his team, will give me the opportunity to fully utilise my skills and experience to assist underperforming and distressed business and their stakeholders to achieve solutions to their problems."
::
Manchester's award-winning, full service, e-commerce agency, PushON, has appointed a new managing director to drive the company forward and help it achieve its ambitious growth plans in the New Year.
Sam Rutley, who has gained just over nine years at the business, has been promoted to head up the company and oversee its future expansion.
Rutley joined the business back in 2008 as an account executive and quickly worked his way up to the development team to become digital director in 2012, impressing the team with his knowledge, experience and dedication.
He will take full operational control of the business and will be responsible for providing insight to help expand the digital services arm of PushON.
Previously, the development team reported in to Sam, but now the marketing department will do so as well.
He will also play a pivotal role in helping customers adapt to the latest Magento platform, which is the leading content management system for enterprise e-commerce businesses.
The appointment comes after former managing director Simon Wharton announced he is stepping down from the position at the end of the year, after leading the company for the past 11 years. He will be taking up the position of business strategy director.
Rutley will focus his time on developing the business' long-term strategy to refine PushON's service offering and expertise during 2018.
Rutley said: "I've been working with PushON since the very early stages of my career, and I've thoroughly loved every minute. The business prides itself on being at the forefront of technological development and strives to provide a comprehensive digital offering to ecommerce businesses.
"I'm really looking forward to getting stuck into my new role and helping progress the business by expanding the services we offer – 2018 is going to be an exciting year for myself and for PushON."
Wharton said: "Since the day Sam joined our team, he has been a huge asset to the company. He is a gifted technologist with unrivalled business acumen, and we know he is the right person to lead the company to even greater success.
"Looking forward to 2018, we have some ambitious plans to grow our offering and refine our business strategy to help us excel during the transition period that e-commerce is due to undergo. We look forward to seeing how Sam can help develop and grow our teams and improve our already fantastic customer service."
::
Janet Shackell has been appointed head of Forbes' Collect, the Lancashire-based law firm's innovative debt collection service which uses cutting edge technology to maximise clients' chances of recovering their money.
Shackell, who is based at Forbes Solicitors' office at Oak House, Walton Summit, near Preston, has more than 25 years' experience in Civil Litigation and Debt Recovery and is an Associate of the Chartered Institute of Legal Executives (CILEx).
Her specialisms include dealing with complicated debtors who have refused to make payment previously, dealing with disputed invoices chasing outstanding commercial invoices from initial letter before claim through to County Court Proceedings, enforcement and Insolvency.
The Forbes Collect team is part of the dispute resolution department. It utilises cloud-based technology to deliver a platform for efficient, effective recovery.
It makes it easy for debtors to pay with an online platform which allows payments to be recovered outside normal business hours, something that it has found helps to increase the chances of being paid in full.
Its bespoke systems and procedures ensure that debtors are kept under pressure to pay in full throughout the process, maximising the chances of recovering the money that is owed to clients.
Janet has vast experience and can recommend the most appropriate enforcement action for clients to ensure the best outcome for them.
She acts for a wide variety of commercial clients from SMEs to larger organisations and has acted for Local Authorities in high value and complex cases utilising the many enforcement avenues through the County Court and Insolvency process.