Boom in products for furry friends gives Pets at Home a Q3 boost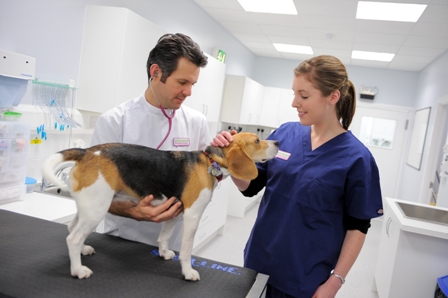 X

Register for free to receive latest news stories direct to your inbox
Register
A boom in dog and cat nutritional products has helped Cheshire-based Pets at Home Group make significant progress with third-quarter revenue climbing to £223.3m – a rise of 9.6%.
This success is thanks largely to its 9% merchandise (£193.4m) growth, including £77m of omnichannel revenue and services, up 13.6% to £29.9m, including joint venture vet practice income, up 19.3% to £12.1m.
In the three-month period from October 13 to January 4, the company opened two Pets at Home superstores, two Vets4Pets practices and five Groom Room salons.
It remains on track to deliver full-year opening targets of around 10 superstores, 40 to 50 vet practices and 20 to 30 grooming salons.
Group chief executive Ian Kellett said: "I'm happy to report further progress in the third quarter, where trading momentum in our merchandise division built over the Christmas period.
"In the year since we launched our lower pricing initiatives we have seen a really strong customer response to the investments we have made.
"At the same time, we continued to deliver strong growth in our veterinary business across both first opinion practices and specialist referral centres.
"We again saw the benefits of our omnichannel capabilities, providing customers with innovative and convenient ways to shop, particularly through Order In-Store and subscription services.
"This unique combination of capabilities are brought to life by our store colleagues who provide the friendly expertise, advice and service that our customers really value."