People on the move: KBL; PHD; MHA Moore and Smalley; Irwin Mitchell; C4 Consulting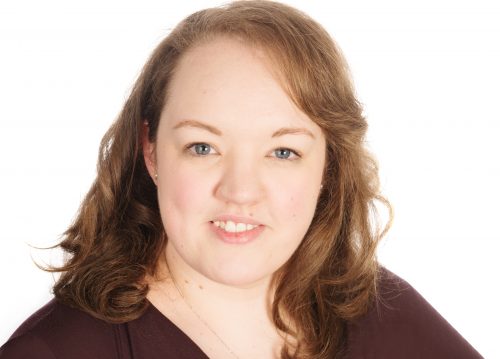 Bolton law firm KBL Solicitors has welcomed new recruit Emma Green to its expanding private client department.
Solicitor Emma, who specialises in wills, trusts and probate matters, will work alongside head of department Maria Lonergan and partner Chris Taylor.
As well as advising on wills, trusts and probate, she will also deliver expert knowledge on powers of attorney and estate administration.
Green studied at Lancaster University and qualified as a solicitor in 2015.
She is an affiliate member of the Society of Trust and Estate Practitioners (STEP), a global professional association for practitioners who specialise in family inheritance and succession planning.
Taylor said: "The thriving department has gone from strength to strength. 2016 saw the arrival of Maria and more recently Emma, who is a valuable addition to the team."
KBL Solicitors is a full-service law firm. With offices in Bolton and Blackburn the practice houses dedicated specialist teams offering legal expertise to both commercial and private clients in property, litigation, employment, corporate and commercial, family law, wills and probate.
::
Media agency PHD has appointed Jamie Lyons to head of performance, a new role in its expanding Manchester office.
Joining from iProspect Manchester, where he ran the Arcadia account and sat on the board as client leadership director, Lyons will oversee the office's digital team and expand PHD's performance marketing capabilities, including PPC and paid social.
The appointment is the latest senior position in the Manchester office announced by managing director Jon Kershaw, after he joined PHD from Havas last year.
Kershaw said: "We are delighted to have Jamie on board as we plan to significantly grow our offering in Manchester in 2018 – and Jamie will play a large role in that change.
"With his entrepreneurial approach and in-depth understanding of the digital media landscape, Jamie knows how to structure and execute performance marketing activity with exceptional results which will truly benefit our client's businesses."
Lyons will work across the Manchester office's entire client base, including AG Barr, Bentley Motors and Manchester City Football Club.
Lyons adds: "I am thrilled to be joining PHD with its fantastic planning reputation. I'm really looking forward to working on some exciting brands and with their growth plans for this year, this is a very exciting time to be joining the team in Manchester."
::
Lancaster-based accountancy firm MHA Moore and Smalley has expanded its tax team with the appointment of tax manager Jenny Trunks.
Trunks, a specialist in dealing with SMEs, joins from Preston-based Rushtons Chartered Accountants. Her previous experience also includes roles with CLB Coopers and Grant Thornton.
At MHA Moore and Smalley, Trunks' role will be to advise businesses throughout the region on tax planning and corporation tax compliance.
A graduate of The University of East Anglia, she has also been a member of the Chartered Institute of Taxation for 11 years and the Association of Taxation Technicians for 16 years.
MHA Moore and Smalley has a seven-strong tax team in Lancaster and over 30 tax specialists in the region.
Rachel Marsdin, tax partner at MHA Moore and Smalley, said: "Jenny's appointment follows continued growth in demand for specialist tax services. With over 15 years' experience she will bring invaluable skills and knowledge to the team."
Trunks, originally from Huddersfield, added: "I have watched MHA Moore and Smalley grow over the past couple of years and it's clear that it's a forward-thinking firm with a passion for great client service. "
The Lancaster team has also promoted Clare Steel. Clare has been made tax manager after more than four years at MHA Moore and Smalley.
::
Law firm Irwin Mitchell in Manchester has announced that 13 of its employees across its legal and group services teams have been promoted to either associate or senior associate.
The new associates are Ailsa Anderson (commercial litigation), David Wright (costs), Christine McClenaghan (residential property), Tim Cotgreave (operations) and Neil Patterson (ascent).
The senior associates are Hannah Saxe (family), Amanda Marsh (military), Cheryl Palmer-Hughes (international personal injury), Richard Biggs, Matthew Garson, Keith Cundall (serious injury), Shilpi Jairath and Adele Lomas (ascent).
Group chief executive Andrew Tucker said he was proud to be announcing the promotions, particularly as they recognise Irwin Mitchell's strength in depth and its continued focus on developing talent from within.
Mr Tucker said: "Once again, the successful candidates reflect the range and breadth of talent that we have across the Group.
"Irwin Mitchell is a business that has always evolved to meet new challenges and in order to ensure we continue to do this, we believe it is vital to not only recognise but continually invest in our senior members of staff.
"Developing our people is a key priority for Irwin Mitchell because they're the ones who'll drive us forward and deliver success for our clients. We have invested heavily in providing a clear pathway for our people to progress, and we look forward to ensuring that our new associates and senior associates are supported on the next step of their career journey."
Nationally, Irwin Mitchell announced 117 associate and senior associate promotions.
::
Cheshire-based C4 Consulting has announced the appointment of Ben Hibbert and David Ashley as directors, underlining the company's commitment to supporting its existing client base and future workload in the North West and beyond.
The independent firm, headquartered in Lymm, near Warrington and which specialises in cost consultancy, project management, building surveying and architecture, hired Hibbert and Ashley from Arcadis in Manchester.
Hibbert has worked in the North West for more than 15 years in the education and commercial sectors, most recently with Arcadis and before that 13 years with Currie & Brown/Sweet Group.
Ashley has an equal level of experience gained at Arcadis and Turner & Townsend delivering projects in a range of sectors including health and leisure.
In his new role, Hibbert will lead the existing team on their projects in the logistics, retail and education sectors across the North West whilst Ashley focuses on hospitality, health and offices.
Horridge, managing director at C4 Consulting, said: "Ben and David are excellent additions to our growing team. Their background and wealth of experience will ensure we continue to provide the level of service our clients expect and support the further development of our business."
"Their appointments display our commitment to the region and aspiration to provide our wide range of services to a larger number of projects in the North West and nationally."