EdTech firm hires new sales boss on back of £1m revenue success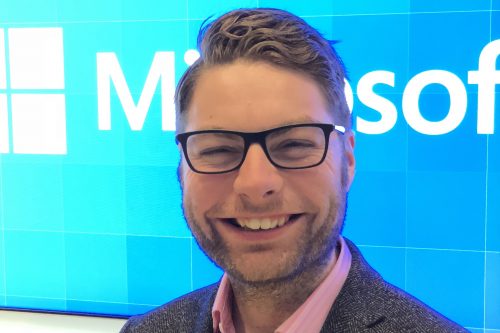 Education technology company Collabco has celebrated topping the £1m revenue milestone with the appointment of a sales director.
Andrew Taylor, who has experience in the EdTech sector working with cloud-based solutions for higher education, has joined the Liverpool Science Park-based company, which has seen turnover increase 18% in its 2017 full year.
He will be responsible for ensuring that revenue continues to grow and building the sales team and the skills to continue to expand into new markets.
The company has seen demand for its 'myday' technology from many of the UK's universities as well as in new territories in Europe including Netherlands and Belgium and further afield in New Zealand.
myday delivers a user-friendly way for institutions to deploy their resources and services directly onto students' smartphones, iPad's and other devices – digitising the campus almost overnight.
Managing director Matt Dunkin said: "2017 was an exciting year with some key wins including the Royal Agricultural University demonstrating the flexibility and suitability of myday for a range of different types of institutions."
"It's imperative that no matter how traditional the university or how popular it is in terms of the number of applications from prospective students it receives, universities and colleges digitise their campuses to deliver a student experience that begins the moment a student expresses an interest in the institution, through to graduation and alumni."
"Every user experience should be seamless and intuitive. Millennials are used to being able to interact and engage with organisations on their own device wherever and whenever they choose – quite simply they demand this at university and college too."
Taylor has taken up his new role within the team with immediate effect.