Liverpool's hopes of hosting Channel 4 fading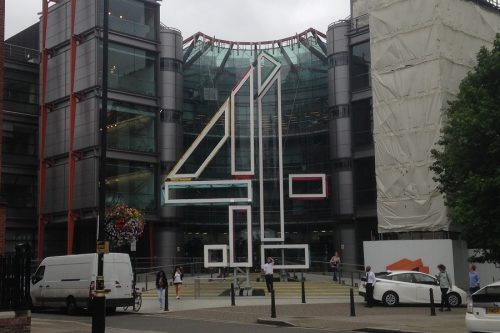 Hopes of Liverpool being chosen as the hub for Channel 4 appear to be fading.
The city is still waiting for the final decision, but comments coming from West Midlands Mayor Andy Street seem to indicate his region is the front runner in bids to become the broadcaster's new home.
Streethas predicted that the West Midlands would "get the nod" with an official announcement expected by Easter.
The list of cities bidding to become the new home of Channel 4 reads like a England map index and includes Brighton, Bristol, Leeds, Liverpool, Manchester, Nottingham, Stoke-on-Trent, Sheffield and York.
The West Midlands bid has put forward several potential sites, including Solihull, Coventry and Dudley, but its most likely destination in the region is near the site of the planned HS2 station in Birmingham city centre.
Street told an audience of 550 business people at the Signature Awards in Birmingham that he was "confident we will win", which would complete a hat-trick for the region following the successful Commonwealth Games and City of Culture bids.
Street said: "I am prepared in front of these witnesses to predict another success of teamwork this year and it will be that we do get the nod for Channel 4."
Despite reports elsewhere, the Cabinet reshuffle which saw Staffordshire Moorlands MP Karen Bradley change roles from Culture Secretary to Northern Ireland Secretary in January was not bad news for the West Midlands bid.
TheBusinessDesk.com understands that Bradley, a Manchester City fan who worked for KPMG in Manchester before embarking on a Parliamentary career, was warm to the idea of Channel 4 moving to the North West to build on the strength of Media City in Salford.
The decision will now be made by Matt Hancock who told the House of Commons earlier this month the Government is "clear about the need for the company to have a major presence outside London".
Meanwhile, a spokesperson for the Channel 4 to Liverpool Partnership, said: "As with any decision about the future of a major public asset, we would expect that the Government's approach to Channel 4 is an open and transparent process in which towns and cities across the UK can 'bid' to be the host location for the broadcaster, should it relocate its London base.
"We have engaged with Channel 4 on why Liverpool is an ideal springboard for it to connect with a broader and more diverse voice and to help it fulfil its current public sector broadcaster remit and we expect to hear more details from Government, in due course."