People on the move: Lancashire County Council; Mint Bridging; Equator Design; TLT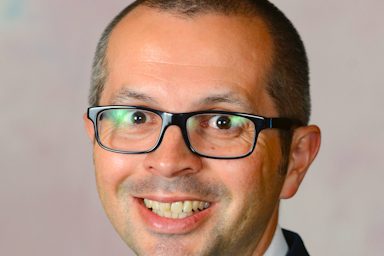 Lancashire County Council has appointed a new lead member for economic development and cultural services.
This new role aims to support the work of cabinet members covering council services including economic development and regeneration, strategic planning, tourism, libraries and museums.
The new post has been taken up by Aidy Riggott, who has represented Euxton, Buckshaw and Astley, near Chorley since May, 2017.
Before his election to the county council Riggott was head of operations for a toy company and an electronics company.
With a commercial business background before going into politics, Riggott is looking to bring a new perspective to how the council works with the private sector.
He said: "I'm from a private sector background, so I'm looking forward to using my knowledge and expertise to help the county council to encourage inward investment, create new jobs, and continue to develop and grow the Lancashire economy."
Riggott is also the chairman of the Buckshaw Village Youth Association, which runs Friday activities for 60 to 80 local young people. The club encourages young people age 14 and over to get involved in volunteering.
::
Bridging lender Mint Bridging, based in Altrincham, Greater Manchester, has confirmed the hiring of Peter Howarth as credit manager in the team headed by Andrew Lazare.
Howarth brings a wealth of experience as he previously spent 35 years at NatWest in the UK Real Estate division handling a portfolio of clients.
He has been tasked with client and transaction management risk for Mint Bridging.
Howarth said: "I am so pleased to join Mint Bridging in this newly created role. My experience to identify issues early and to mitigate risks to loans by challenging assumptions is where my real skills lie."
Lazare added: "Peter's expertise in this role will be a huge benefit to the growth plans for Mint Bridging. We are having our busiest quarter and Peter's input will be part of our success and enable our loans to process smoother and faster."
::
Packaging design agency Equator Design has further strengthened its design team in its Manchester office with the appointment of Inge Weitzel as senior designer.
A talented designer with more than 17 years' experience across a range of disciplines, including packaging, marketing, advertising, branding and design strategy, Weitzel joins Equator after spending eight years as a freelance designer, during which time she worked with a wide variety of agencies and brands.
Her career also includes work with two North West agencies, including delivery of projects for major food and drinks brands that encompassed packaging, brand extensions and new product development strategy along with below-the-line design work.
Herrole at Equator Design will involve working across design teams and clients, including The Co-op, Nisa and independent brands. She will also work with colleagues in the Chicago office on US brand and retailer projects.
She said: "I have had a very varied career so far but have always worked on household name brands in the food and drink sector. I'm looking forward to continuing to work in this area for both brands and retailers with Equator Design.
"Packaging design has always been my preferred discipline and this is my first role with a packaging specialist so I feel like a have found the ideal environment for both my skills and aspirations. "
Equator Design's senior creative and strategy director, Howard Wright addsed "Inge has an enviable breadth of experience for food and drink brand clients, which will bring new insights to the team, adding value to our work with retailers and our increasing range of projects for big brands and niche independents."
::
Law firm TLT is continuing to expand its Manchester office attracting one of the North West's leading employment law partners Paula Cole, who joins from Squire Patton Boggs.
Cole advises on all areas of contentious and non-contentious employment law, with particular expertise in large scale restructuring & reorganisation projects, employment tribunal claims, harassment cases and equal pay issues.
Ranked as a leading individual in Chambers UK and Legal 500, Cole has in previous roles been responsible for the set-up of Garrett Andersen Legal's Manchester office and the leadership of DAC Beachcroft's national employment & pensions group.
Graeme Orchison, location head at TLT in Manchester, said: "Employment law is increasingly a board level, reputational issue for our clients based here in the north west and across the UK; whether that's managing changes in working practices like the gig economy or dealing with regulatory requirements and reputational issues around gender pay, harassment or the national minimum wage.
"Paula's experience and reputation in the region will add further weight to our growing team and the support we can offer our clients."
Cole said: "TLT's ambition and real focus on delivering for clients is an attractive proposition. With over 20 years' experience as an employment law partner, I hope to add further expertise to the firm's large and growing team here in Manchester and its strong UK employment offer for clients at all stages in their lifecycle."
TLT opened in Manchester in 2013 and now employs over 100 people including 20 partners.
The firm's most recent hires include regulatory partner Jason Cropper, financial regulatory partner Russell Kelsall, banking partner Paul Crighton and real estate partner John Hyde.
In a strong year for recruitment in Manchester, TLT has also appointed Adrian Mansbridge and Kuldip Dhanoya as legal directors in the commercial team, and Fay Wilshaw as a legal director in leisure and retail.
TLT's UK revenues hit £74.6m in the last financial year and the firm employs more than 1,000 people across the UK including 118 partners. Stuart McBride heads the firm's market leading UK employment, pensions and incentives group.