Property fees hit £1m at law firm's Manchester office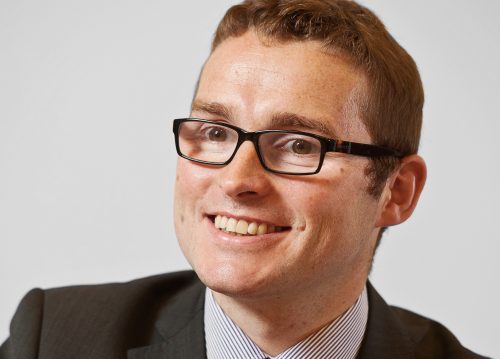 Law firm Browne Jacobson's Manchester-based property team has enjoyed rapid growth as fee income reaches £1m for the first time since launching in the city five years ago.
The firm's work across both the public and private sector has increased significantly. It says the success is down to strong sector focus and a commitment to providing straightforward high-quality legal advice.
Browne Jacobson was appointed to the legal panel for the UK government's Homes & Communities Agency (HCA) and has worked on a number of projects with Manchester City Council. It is also working with Cheshire East Council on its major plans to revitalise Crewe town centre – which could bring almost £50m of investment into the region.
The firm has worked on projects outside of the North West including the £30m development with the YHA (England and Wales) in partnership with Westfield to build a new hostel in the Olympic Park, next to Stratford station in East London. It will have 850 beds – the largest hostel in the UK and nearly three times as many as any other YHA.
Browne Jacobson's Manchester property team is led by partners Victoria Thourgood (health and social care real estate) and Dominic Buckley (commercial property), along with four other fee earners. It is looking to double the size of its Manchester team in the next 12 months. The national property practice currently employs over 60 staff.
Dominic Buckley, partner at Browne Jacobson, said: "We are incredibly proud of the growth of our property team in Manchester. When I joined five years ago, there were just a few of us working from a small office in Piccadilly Place and now we have a much larger team operating from our new home in No.1 Spinningfields.
"The growth of our property offer has been down to the quality of the team and our ability to win private sector work, on a regional and national scale.
"We're also winning significant contracts in the public sector, and we see a huge growth opportunity in technology in real estate in the UK. We are very excited about our expansion plans and are on track to hit revenues of £1.5m by this time next year."
Since 2013, Browne Jacobson has seen firmwide revenues grow by 52% and posted turnover of £66.8m for the financial year ending April 30, 2017. Turnover for the Manchester office has increased 192% from £1.3m in 2013/14 to £3.8m in 2016/17.
Browne Jacobson also has offices in London, Birmingham, Exeter and Nottingham and employs 970 staff nationally.