Manchester and Liverpool enjoying hotel rooms boom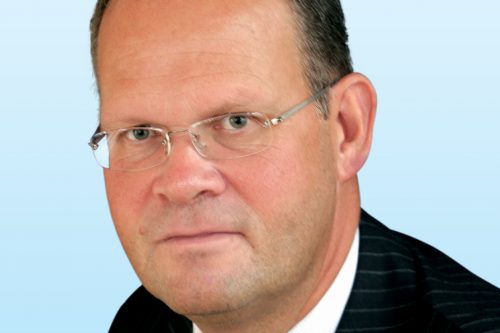 More than 3,200 hotel rooms will become available in Manchester and Liverpool over the next two years as both cities continue to enjoy a boom in hotel provision.
This is according to the latest UK Hotels Market Index by real estate advisors Colliers International.
Research shows the two North West cities being among the top six centres in the country for having a strong pipeline of new rooms coming on to the market alongside London, Edinburgh, Glasgow and Belfast.
Colliers says another 2,073 hotel rooms will be added to 17,894 available in Manchester as of December 31, 2017, an increase of 11.6% while an additional 1,170 or 14.3% of existing supply will be added to 8,205 rooms in Liverpool, giving an overall total of new rooms in both cities of 3,243.
As of the fourth quarter of 2017, there were 67 hotels in the development pipeline for Manchester with about 20% of those due to open between 2017 and 2019 and the remainder on hold or speculative developments.
Julian Troup, head of UK hotels-agency and based at the Manchester office of Colliers, said the weak pound, the strengthening of global and Eurozone economies and the increasing frequency of direct flights between Asia and Manchester had all contributed to the growth in the performance of the city's hotel sector.
He said: "Hotel sector performance in Liverpool and Manchester is expected to stay strong but there is a degree of caution regarding the extent of supply growth with potential future consequences for performance. Brexit obviously adds an element of uncertainty to hotel market prospects in Manchester and elsewhere in the UK although current market conditions do not show it having a negative impact.
"Manchester is one of the most visited cities in the UK, benefitting from its diverse culture, burgeoning services sector, wide range of tourist attractions and of course, the United and City effect while the visitor economy of Liverpool also continues to benefit from its ongoing renaissance."
Overall, the UK Hotels Market Index revealed continued year on year growth for the sector in the UK, with RevPAR (revenue per available room) increasing by 3.8% – significantly ahead of GDP growth.
The annual report, which is in its third year, paints a positive picture for the hotels sector. Regional markets have continued to catch up with London in terms of their attractiveness to investors with cities such as Hull and Plymouth enter the list of top 10 'hot spots' for hotel development and acquisition in the UK for the first time in 2017.
The UK Hotels Market Index is an analysis of 34 locations throughout the UK, ranked to determine 'hot spots' for hotel development and acquisition.
Marc Finney, head of hotels & resorts consulting, Colliers International, said: "The data in our third annual report reveals the ever-changing nature of the UK hotels market.
"Our Index is formulated in such a way that high land and construction costs and sluggish hotel market growth are penalised.
"That's why some markets will rank lower than expected. Of course, this is a general market index and site-specific factors will lead to significant variances, but the data demonstrates which cities investors should be watching and offers a credible indication to influence their decision making process."