People on the move: Landwood Property Auctions; Aqua Air; Ardent Credit Services; Browne Jacobson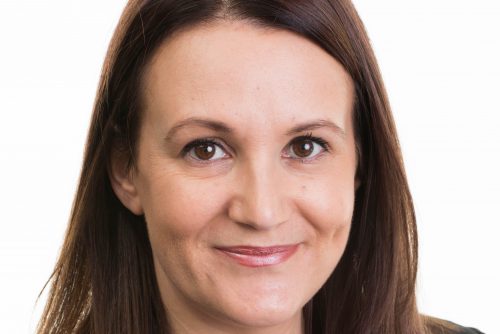 Manchester-based Landwood Property Auctions, which launched earlier this year and is backed by the Landwood Group, has made another key appointment.
Kate Lay, who recently took a brief career break to have her daughter, has joined as director. She is vastly experienced in property auctions having worked in the sector for more than 15 years.
She worked for Sutton Kersh auctions before setting up her own successful independent auction business in 2008. She was then headhunted by Pugh and Co to head up the residential side of the business and was a prominent member of the management team before leaving in 2017.
Lay joins James Ashworth, one of the property auction industry's leading agents, on the Landwood Property Auctions team. Ashworth joined from Pugh and Co earlier this year, bringing more than 25 years' experience working in the property industry with him.
Mark Bailey of Landwood Group said: "This is exciting news for us. Kate brings a wealth of knowledge and the team now has a combined 30 years' experience of concentrating on property auctions.
"They've personally dealt with more than 8,000 auction lots and I'm delighted that we're able to offer clients and customers of the business access to such an array of market-leading knowledge and expertise."
Lay said: "This is a great opportunity to help grow and shape an auction business. I'm looking forward to teaming up with my former colleagues again and working closely with our clients. We all passionately believe we offer a service that's genuinely different, more attentive and client-focused than our competitors."
::
Cheshire-based Aqua Air which provides cleaning solutions to businesses around the country, is expanding distribution of its cleaning solutions by appointing sales director Chris Moore.
His appointment comes at an exciting time for Aqua Air, headquartered near Warrington. It recently rebranded with a new website, new packaging and accompanying promotional material.
Moore brings a wealth of sales experience to the company, having previously worked at the likes of Richard Haworth and Mitre.
He said: "Aqua Air's products are truly remarkable, having seen them get to work in front of my eyes, they actually sell themselves.
"However, I am confident that with my experience, and the contacts I have built up throughout my years in sales, I will be able to introduce others to what a difference Aqua Air products can make to their organisations and most importantly the health, energy and wellbeing of their customers, and employees."
Chairman Barry Bladon said: "Having Chris join the team is a key step in our growth plan. We have spent over a decade developing a world beating set of products and solutions to better solve clients cleaning needs and with Chris joining, we are now primed to showcase what a difference our products can make to a larger set of clients."
::
Liverpool based debt collection agency Ardent Credit Services has made three senior appointments as its long-term growth plan continues to yield results.
Ruth Pointon has been appointed collections director, having previously worked as head of operations and latterly client and solutions director for Akinika Debt Recovery.
Shahaab Afzal (Shabby) has joined the company as its new operations manager – voice systems, also from Akinika Debt Recovery.
And Stefano Ciucci is the company's new head of ICT, having previously acted as senior IT architect and manager for primary IT companies and government departments in Rome.
Welcoming the three new arrivals Ardent chief executive Steve Murray said: "The market continues to evolve in light of regulatory change and advances in technology and strengthening our management team will ensure that we stay ahead of the curve."
The company is currently investing across its technology platform to facilitate enhanced performance, productivity and client satisfaction.
::
National legal firm Browne Jacobson has expanded its commercial real estate practice with the appointment of Paula Hamer as associate to its new Manchester office at No.1 Spinningfields.
Hamer, who has worked at partner level at Trowers & Hamlins and Pannone, brings with her more than 17 years' experience in the property sector, covering investments, landlord and tenant matters as well as development and regeneration.
She joins from Kuits Solicitors in Manchester where she worked as a senior associate in the development team, acting for clients from both the private and the public sector including Persimmon, Story Homes and Trafford Housing Trust.
A specialist in development work across the public and private sector, Hamer will work with partner and head of property Dominic Buckley to deliver new work streams at Browne Jacobson as well as provide great experience and capability.
The appointment further supports the firm's growth in the property sector and its service offering across the North West.
Launched five years ago, Browne Jacobson's Manchester property team is now on course to generate around £1m in fees.
Hamer joins a 70-strong national property practice which has extensive experience in complex transactional work and is highly recognised for delivering major projects across the country, including ground breaking regeneration projects and major mixed-use schemes
.
Buckley bsaid: "This appointment further strengthens our standing in the sector and will enable us to continue supporting our clients in the region and throughout the UK.
"Paula's public and private sector experience has great synergy with our existing offering, and her wealth of experience across real estate will be a great asset to the firm as we continue to build on our success in the North West."
Hamer added: "Browne Jacobson has a growing presence in the North West and I am excited for the opportunity to work closely with the team to build on that further."