People on the move: Together; Elite Group; evestor; Savills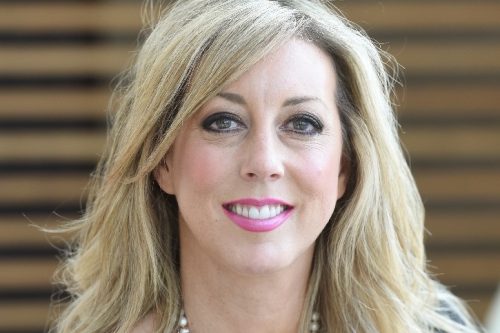 Greater Manchester-based specialist lender Together has expanded its professional sector team by appointing Mel Fourie as its new regional development director.
Fourie, who has nearly two decades of experience in financial services, joins the Cheadle company from SME lending platform RateSetter, where she was strategic partnership manager, covering the north of England.
Previously, she worked as a regional development manager in the corporate and commercial sectors for Funding Circle and spent more than 13 years as a regional business manager for Barclays, where she was involved in business banking, delivering funding to clients across the North West, Scotland and Northern Ireland.
While working for the bank, she was heavily involved in building partnerships with banks such as Natwest, Santander and Lloyds, coaching and developing colleagues, and working with high net worth clients.
In her new role at Together, Fourie will focus on building strong relationships with SMEs, property developers, investors and entrepreneurs across the North West.
She said: "I'm so lucky to already have such a huge network across the North West, with introducers, bankers and clients, which I have supported for many years.
"Together's product offering, along with the group's philosophy of common sense lending are something fresh in the market, that I can be really proud of and that I can share with all my contacts."
Fourie, who has a son and fosters children, also worked as an inspirational speaker and is a trustee of Holly Grove School for children with special needs in Burnley.
With her husband Tim, a former South African professional rugby player, she has raised tens of thousands of pounds for the school over the past nine years.
Daniel Owen-Parr, head of professional and auction at Together, said: "We have known Mel for a number of years and are delighted that she has now joined our business as we grow our presence across mainland UK.
"Her background in financial services speaks for itself. She will be a great addition to our team and we're looking forward to working with her."
::
Elite Group, which has a North West operation based in Chorley, has today announced that Rob Sims will join the board as director for strategy and business transformation.
Sims joined Elite following the acquisition of Nexus Telecommunications last year.
Matt Newing, founder of Elite Group said: "Following a review of the Elite business and looking ahead at what we want to achieve over the coming months and years, Rob has been tasked with delivering a new company-wide development programme to ensure Elite Group continues to be fit for purpose in an ever-changing, competitive market."
::
Online financial advice platform evestor has created a brand new chief operating officer role as part of a wider recruitment drive that will see the team double from a staff of 25 to 50 in the next 12 months, as the Manchester firm continues to expand since launching in Spring 2017.
David Kilburn steps into the newly created post of chief operating officer bringing over 28 years' experience in the tech industry to his new position.
Kilburn is using a mix of technical, commercial and operational skills from his technical background, including roles in software engineering, database administration and project management and a business degree.
His responsibilities at evestor will include overseeing and managing the technical delivery of the products and services the business offers, as well as involvement in customer experience initiatives, marketing campaigns and business development.
Kilburn joins from Transport for Greater Manchester, in the role of business and enterprise architect, where he helped to define and implement sustainable and innovative solutions.
He said: "Having worked in a range of businesses in operation positions during my career, I'm looking forward to learning about all aspects of evestor and being part of its continued success since its launch a year ago."
::
Savills has announced the following promotions within its Carlisle office on Warwick Road in the city.
Matthew Towers has been promoted to associate director, while Alex Maclachlan has taken on the role of associate.
The duo are qualified chartered surveyors in the rural team, providing professional advice, valuations and property management services to a broad range of farming and landowning clients in the northern region.
Charles Baker, head of office at Savills Carlisle, said: "I would like to congratulate both Matthew and Alex on their very well-deserved promotions.
"They have both consistently delivered an excellent performance and contributed to both the success of their teams and the wider rural division across Cumbria and the north of England."