Unexplained wealth orders

Aziz Rahman, of award-winning solicitors Rahman Ravelli, explains UWO's and explains how those in business can prevent the authorities seizing their assets.
Last month, the National Crime Agency announced that the UK's first two unexplained wealth orders (UWO's) had been issued. This is a development that could be significant for the business world.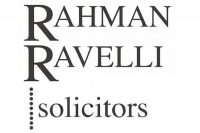 UWO's were introduced by the Criminal Finances Act 2017 and came into effect on January 31 this year. An Order requires a person to explain how an asset, such as a house, was acquired. If the authorities are not satisfied with the person's explanation, they may then attempt to seize the asset; using powers under the Proceeds of Crime Act 2002.
The first two UWO's were issued in relation to two properties believed to be owned by a political figure from a country in the Commonwealth of Independent States (CIS); which consists of ten former Soviet republics, as well as Georgia and Azerbaijan.
Proof
Some people reading this may feel that it sounds like something involving people and assets far away. But that isn't true.
The properties that are the subject of the first UWO's are in London and the South East. What must also be considered is that a UWO can be issued against anyone in business who the authorities believe is gaining wealth from crime. And if you are issued with a UWO, it is up to you to then provide proof that you acquired your assets legally.
As a UWO is a civil law matter, it is not the authorities' task to prove you gained your wealth through illegal activity: you have to prove that the opposite is true, otherwise you risk losing your assets without ever being found guilty of anything.
This is far from ideal. And yet there may well turn out to be some in business who face this situation; even though they have neither links with crime or dubious foreign political figures.
Evidence
Proving this will require evidence to support your claims.
That will be a much simpler task if an individual or company does business transparently. Business records that are detailed, comprehensive, regularly updated and fully audited are the best evidence that can be called upon if you need to counter the allegations being made by the authorities who want your assets to be the subject of a UWO.
In such a situation, the authorities will be making assumptions about how a company or individual has obtained wealth. By being able to produce an audited trail of all a company's "ins and outs'', it will be possible to counter the arguments being made by those issuing the UWO in order to protect what is yours.
Expertise
In an ideal world, such use of evidence would always be enough to persuade the authorities that the assets owned by a company or individual had been obtained legally. But it also takes a certain amount of experience and expertise in this particular area of the law – not to mention an ability to negotiate with and challenge the authority that is issuing the UWO.
UWO's are a new concept. But the authorities are no strangers to using the civil law to target those in business.
UWO's will usually be accompanied by an interim property freezing order. It must be remembered that both UWO's and any accompanying property freezing order can be challenged if the subject of one can call on the evidence and the legal knowledge to take on the authorities.
The authorities have made mistakes in the past and have been challenged and beaten. There is every reason to believe that can be the case with UWO's.
Aziz Rahman is founder of Rahman Ravelli; a top-ranked business crime law firm in national and international legal guides.