Investment banker returns to his old school to take up new job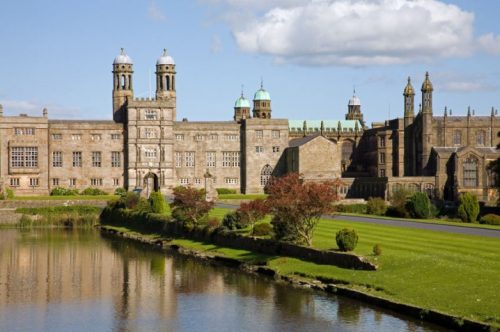 An investment banker is leaving his job with Goldman Sachs to take up a role at a Lancashire school.
He will remain with the bank as an advisor and is staying in his current role until September.
Stephen Withnell is returning to Stonyhurst College, where he was a pupil, to take on the role of director of strategic development.
Mr Withnell has worked in investment banking for the last 16 years and has advised on $150bn worth of deals over the course of his career.
He is a current governor of the Lancashire boarding school and is a managing director in the investment banking division of Goldman Sachs.
He joined Goldman Sachs in 2006 as an associate, was named a managing director in 2013 and will leave his role to join Stonyhurst in September, when he will also step down from the College's governing body.
Stonyhurst College in Lancashire is one of Britain's leading Catholic boarding schools. Originally founded by the Jesuits in Saint-Omer, France, in 1593, it arrived at its current location in the Ribble Valley in 1794.
John Browne, headmaster of Stonyhurst College, said: "I am delighted Stephen has chosen to join us at this exciting time in the development of the College and Saint Mary's Hall.
"Stephen brings to Stonyhurst an outstanding track record at the highest level of international business and governance."
He added: "His experience and relationships will be of enormous value to the College, for example, in advancing our work in fundraising, in international and strategic partnerships and in external relations.
"We look forward to welcoming Stephen, his wife Victoria and their two sons, Henry and George, to Lancashire and to the College."
Before joining Goldman Sachs, he worked in the investment banking division of Citigroup Global Markets in London and Hong Kong for four years.
In a 16-year career in investment banking, he has advised on more than $150bn of M&A, strategic and fundraising transactions, and is a previous speaker at the FT Global Commodities Summit.
He is also an experienced director and trustee who serves as a governor of Westminster Cathedral Choir School and on the Investment Committee of the British Jesuit Province.
He said: "Stonyhurst is thriving. For more than 400 years the school has been challenging its pupils to do their very best and to go forward and make a real difference to the world.
"I'm excited to move with my family to the wonderful Ribble Valley and can't think of a better place to base a family or for young people to go to school."