Weather and changes at top blamed for tough times at Revolution bars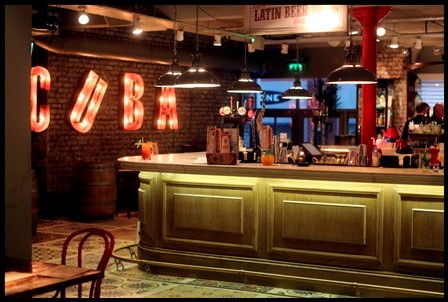 The weather and changes at the top of the company have been blamed for a drop in sales at the Manchester based Revolution Bars Group.
This morning the firm issued a trading statement to the Stock Exchange covering the last 12 months.
A prolonged takeover at the group led to a public war of words.
The company said total sales in the second half up to June were up by 7.3%.
But like for like sales were down 1.7%. As a result adjusted EBITDA is now expected to be below market expectations and in line with last year.
Despite the tough conditions the board said it remains confident in the future prospects of the group as a result of the progress of management changes.
New chief executive Rob Pitcher will join the business at the end of the month.
The firm said it has experienced challenging and volatile trading conditions and sales have fallen short of expectations.
As a result full year underlying profit performance, measured by Adjusted EBITDA is anticipated to be in line with last year's result of £15.1m.
The firm blamed the cold weather conditions in March combined with the unusually hot weather throughout May and early June for a fall in trading and weekends and late at night.
The statement said: "The sales performance in the last six weeks at sites with significant outside trading areas has performed well relative to last year.
"Both of our brands have seen similar changes in their sales trends over this period, although Revolucion de Cuba like-for-like sales remain in growth."
Drink sales have performed better than food, particularly in Revolution bars.
The statement added: "Whilst the doard believes that the weather has been the most significant factor impacting the sales trend, disruption caused by operational management change prompted by the unsettling effect of last year's takeover activity and the prolonged absence of a CEO has also played its part."
Five new bars opened last year and have been performing to schedule.
Six new sites are planned for the next financial year including four large bars due to open in the next four months.