Blackburn brothers land prestigious prize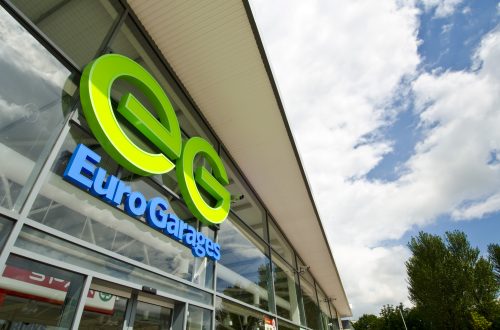 Brothers Mohsin and Zuber Issa, co-CEOs of Blackburn-based forecourt operator EG Group were named EY Entrepreneur Of The Year 2018 North overall winners at an awards dinner in Manchester last night.
Mohsin and Zuber, who also took home the Sustained Excellence award and the Building a better working world award, were described by the judges as "outstanding", with a sustainable business model that had seen strong international expansion and had a clear strategic direction.
Founded in 2001, EG Group operates across eight markets (UK, France, The Netherlands, Belgium, Luxembourg, Italy, Germany and the US) and employs more than 20,000 people. The business has strategic partnerships with many leading retail brands.
Victoria Price, partner and EY Entrepreneur Of The Year leader in the North, said: "Mohsin and Zuber's entrepreneurial spirit, along with their forward thinking approach and clear strategy has resulted in sustained strong financial performance. The business also has plans for further international expansion.
"When speaking to Mohsin and Zuber, their personal integrity and purpose driven approach to leadership is also very clear and the fact that they want to use their success as a force for good is to be applauded."
Held at the Lowry Hotel in Manchester and hosted by presenter and broadcaster Jeremy Vine, the awards dinner honoured six business leaders across five categories .
Each winner was judged and selected from 21 finalists leading 19 companies from across the North West, Yorkshire and the North East.
All of the North of England winners will go on to represent the region at the UK finals in November 2018, where the EY Entrepreneur Of The Year UK will be crowned. The UK country winner will then attend the 'EY World Entrepreneur Of The Year' in Summer 2019, which gathers the world's most inspiring entrepreneurs from more than 60 countries.
North West winners
Disruptor: David Bellis MBE, Innovative Technology (Oldham)
David is the chairman of Innovative Technology, a provider of cash handling solutions that has offices in Europe, Asia, Australia, North & South America and trading partners in more than 20 countries. In 2014, Innovative Technology was named the 13th fastest growing private company in Britain (Sunday Times Profit Track 100) and received the Queen's Award for Enterprise: International Trade.
Rising Star: Steven Bartlett and Dominic McGregor, Social Chain (Manchester)
Social Chain was co-founded by Steve Bartlett (25) and Dominic McGregor (24) in 2014, while the two were still students. Manchester-based The Social Chain Group has grown from humble origins to become an award winning social first marketing agency and social media publishing house, with offices also in London, Berlin and New York.
Other North of England winners
Scale-up: Jonathan Seaton, Twinkl Education Publishing (Sheffield)
Jonathan is chief executive of Twinkl, a specialist digital educational publisher, providing primary and secondary educators with one of the largest collections of high-quality digital teaching materials in the world.
Transformational Leader: Jacqui Hall, Contract Natural Gas (Harrogate)
Jacqui is managing director of CNG, an independent provider of natural gas for business and is one of the fastest growing, privately-owned companies in the UK. In the last few years, the company has grown considerably with turnover more than tripling, as demand for CNG's products has steadily increased.
Special Award – EY Family Business Award of Excellence
EY presented a special award – the EY Family Business Award of Excellence – to Manchester-based Timpson. Timpson has been on the UK high street for more than 150 years and continues to grow. The family owned and run business has evolved from shoe repairs to also offer key cutting, watch repairs, dry cleaning, engraving and assisted photo ID.
Celebrating its 20th anniversary in the UK, EY Entrepreneur Of The Year has recognised the contribution of thousands of entrepreneurs to the UK economy over the last two decades and has created an impressive network of innovators and business pioneers.
Some of Britain's best known business figures are former EY Entrepreneur Of The Year winners, including: Stelios Haji-Ioannou, who founded the low cost airline easyJet; Dragon's Den investor Peter Jones, who started-up Phones International Group; and Richard Reed, one of the founding partners of Innocent Drinks.
EY Entrepreneur Of The Year is supported by LGT Vestra – national headline sponsor – and Merrill Corporation – EY Entrepreneur Of The Year Dataroom Provider. The programme's UK media partner is the Financial Times.