Grant Thornton appointed as Network Space enters a new generation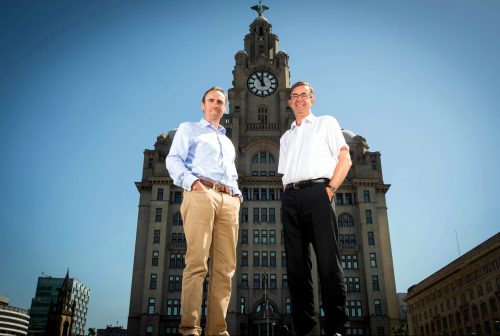 One of the North West's longest-standing and most active industrial property developers and investors, Network Space, has turned to business adviser, Grant Thornton, as the family-owned business enters a new generation.
The Newton-le-Willows-based property group is in the process of delivering more than 2.5m sq ft of new industrial development across the Northern Powerhouse region over the next five years.
Group chief executive Richard Ainscough completed the takeover of the business from his father last month.
He has appointed Grant Thornton on a brief which will see the Liver Building-headquartered property and construction team support the business as it embarks on a new era.
By taking a sector-focused strategy over its 36-year history, Network Space has established itself as a market-leader in industrial development, investment and management.
Its successful approach has led to it posting record profits in each of the past two years.
The property group is now investing heavily in innovative technology and IT systems to ensure it retains its competitive edge, and maximises operational efficiency.
It is also shifting its investment strategy, in a move which will see the traditionally self-financed group explore potential partnerships with value-driven sector-specialist investors.
Neil Sturmey, partner at Grant Thornton's Liverpool office, said: "We're naturally delighted to be advising one of the Northern Powerhouse's longstanding and influential property players, as it enters a new phase of growth.
"It's doubly-gratifying to be working with a family business which is supporting a sector crucial to the economic growth of our region.
"It's really important that we work closely with Richard's team, to supplement their own expertise with our strategic input and ideas as well as connecting the business with our client and sector network."
Richard Ainscough, Network Space Group chief executive and chairman, added: "We are delighted to appoint Grant Thornton as our advisers following a competitive selection process.
"We are at the beginning of a new chapter, not only for our business but also the industrial property sector.
"With continued advances in technology the sector will continue to evolve and in order to continue our success we must remain agile and focused, as must our advisers.
"Neil and his team impressed us with their proactive approach to advising clients as well as their depth of sector resource and knowledge base."