Liverpool announced as 'Careers Hub' to help transform careers education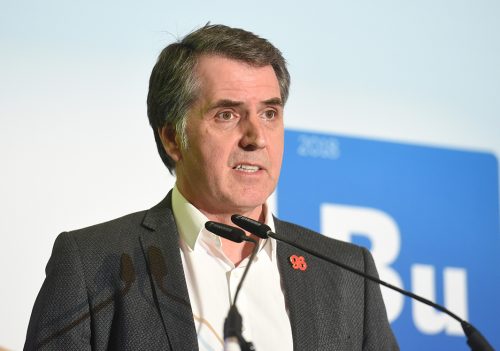 Liverpool City Region is one of 20 areas across the country to receive a boost in preparing young people for the world of work.
The region is to become a 'Career Hub' to help transform careers education for young people.
It will be made up of 34 local schools and colleges working together with universities, training providers, employers and career professionals.
Careers Hubs are a central part of the Government's Careers Strategy, published in December. The strategy aims to improve careers education and help prepare young people for the world of work.
The Government asked The Careers & Enterprise Company to scale up a model successfully piloted in the North East by establishing 20 Careers Hubs across the country, allocating £5m over a two-year period to support the Hubs.
The Liverpool City Region Hub will have access to support and funding to help them meet the eight Gatsby Benchmarks of excellent careers education.
This includes: A 'Hub Lead' to help coordinate activity and build networks; access to bursaries for individual schools and colleges to train 'careers leaders'; Central Hub Fund equivalent to around £1k per school or college; and access to funding for schools to support employer encounters.
Welcoming the news, Asif Hamid, chair of the Liverpool City Region Local Enterprise Partnership (LEP), said: "This is a fantastic news for the City Region.
"The Careers Hub will enable us to promote the wide range of opportunities for employment and learning to our young people across the region, ensuring they are given the right information at the right time to make informed choices about their future.
"Importantly, it will also enable businesses to raise awareness of the skills and attitudes that they require from their future workforce."
He added: "Having a dedicated Hub will pay dividends for the future of our City Region, its economy and the people that live and work here."
Claudia Harris, chief executive of The Careers & Enterprise Company, said: "We're excited by the potential impact of the Hubs.
"If employers, schools and colleges can better prepare young people for the world of work, we're not just benefiting the future economy, but improving prospects for thousands of young people."
Steve Rotheram, Metro Mayor of the Liverpool City Region, said: "In the modern world of work the better-informed our young people are about the options open to them the better chance they have of going into work that fits their skills and interests and provides them with a fulfilling career.
"The new 'Careers Hub' is an exciting development and should prove a very important resource for young people across our city region."
Among the 20 regions announced to develop Career Hubs are Lancashire, Greater Manchester and Cumbria.