Time running out to book a spot at executive lunch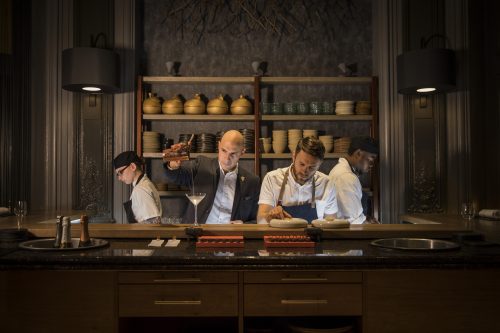 Time is running out to book a place on our exclusive executive lunch.
Emma Degg, the chief executive of the North West Business Leadership Team, will be speaking at the event which is being held next month.
The lunch is taking place in one of Manchester's finest restaurants and should prove to be thought provoking and insightful.
Emma works closely with many of the top executives in the region and has an inside track on the strength and weaknesses of the North West.
The North West Business Leadership Team is an independent group of influential business leaders.
And Emma works with them to promote the sustainable economic development and long-term well-being of the North West of England.
She has strong views on issues such as the importance of education for the business community and the possible impact of Brexit on the region.
The event is taking place at The French at the Midland Hotel.
The restaurant was the last in the city to be awarded a Michelin star, back in 1974.
Set in the splendour of The Midland the French has earned a reputation as one of the best places to dine in the city centre.
According to local legend it was the venue chosen by David and Victoria Beckham for their first ever date.
The restaurant is run by chef Adam Reid who is a veteran of The Great British Menu and his restaurant is regularly rated as one of the best in the city.
As well as enjoying great food and a stimulating speech business leaders will also get the chance to network.
Guests will be treated to a delicious seasonal three course meal including a glass of English sparkling wine (Davenport Auxerrois) on arrival and a glass of carefully selected paired wine to go with your dishes.
Full details can be found here on our events page.