People on the move: Leigh Day; Napthens; Jiffy; RSM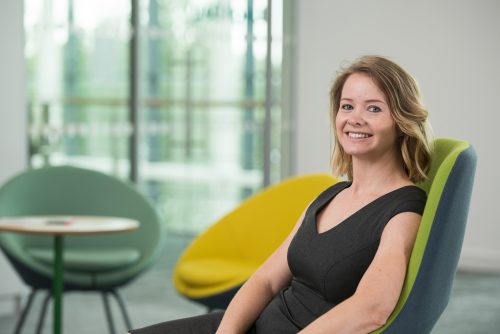 Law firm Leigh Day has strengthened its clinical negligence team with the appointment of experienced solicitor Lauren Tully.
She joins a Leigh Day team headed by Stephen Jones who worked with her at Pannone where she was a trainee from 2009 to 2011.
After a brief spell with Russell Jones & Walker, she re-joined Pannone in 2012.
Pannone became part of Slater & Gordon in 2014 where Tully has remained until her Leigh Day move.
Her specialist expertise encompasses cerebral palsy and birth injury cases, serious orthopaedic and spinal injuries, delayed or missed diagnosis of cancer and cosmetic surgery errors.
She has also acted for clients in respect of inquests following the death of a family member and a subsequent negligence claim.
Commenting on her appointment, Stephen Jones said: "Lauren is regarded as one of the North West's rising stars in the clinical negligence field. I know from working with her before what an excellent solicitor she is and she will be a very welcome addition to our team."
Ms Tully said: "Leigh Day has already established itself as a major force on the Manchester legal scene and I'm delighted to be joining them.
"The most rewarding part of my job is seeing clients' quality of life improve as a result of receiving the compensation they deserve.
I look forward to continuing this work for Leigh Day clients in the future."
::
Employment solicitor Daniel Rawcliffe has joined the Liverpool-based team of regional law firm Napthens.
Daniel, who lives in the city, joins Napthens from a role in the commercial department of a Liverpool law firm where he dealt with a varied caseload of commercial disputes, civil litigation and employment matters.
At Napthens he will advise clients on the best ways to deal with employment-related legal issues, such as contract disputes, TUPE, tribunals and discrimination.
He will also play a leading role in developing Napthens' presence in the city, as well as advising the firm's existing clients, in particular through the firm's popular employment & HR annual retainer service, HR3.
Napthens opened its office in Liverpool, at The Plaza, Old Hall Street, earlier this year.
It is the first time the firm, which also operates offices across Lancashire, Cumbria and in Southport, has had an office in the city.
Gareth McIntegart, head of Napthens' Liverpool office, said: "Liverpool is set to play a key role in Napthens' future growth and we are strengthening our team here in the city to ensure we provide our Merseyside clients with the level of quality service clients have come to expect from us.
"Daniel is an experienced solicitor who will provide expert advice and support to employers in the region. He will be the first in a number of new appointments we hope to announce in coming months."
::
Cheshire-based Jiffy Packaging has appointed Richard Gregg as managing director.
Mr Gregg was previously managing director of Plastic Omnium Urban Systems, in the West Midlands. He took up his new role at Jiffy Packaging's Winsford site on August 1.
His commercial and general management experience will prove invaluable as Jiffy looks to expand its business following a programme of new investment.
Commenting on his appointment Mr Gregg said: "The Jiffy name needs no introduction and I am delighted to be joining a fantastic team.
"We continue to invest in our production facilities, and we have a broad product offering and a service-led culture. I am excited to be part of this iconic brand as we look to the future."
Jiffy Packaging is a leading manufacturer of postal mailers, polyethylene foam and bubble film products, for a wide variety of end-applications in various market segments including office, retail, automotive, building and construction.
::
Audit, tax and consulting firm RSM has appointed Ashley Suter as a business advisory director in the North West region.
The appointment reflects the firm's continued commitment to invest in key talent and expertise to drive further growth.
Ashley is a leading corporate and commercial banking professional with more than 30 years' experience advising mid-market businesses to execute high profile transactions.
He joins RSM from Lloyds Bank where he led the manufacturing and professional services business groups in the North West and North Wales.
Primarily based in RSM's Liverpool and Chester locations, Ashley will support an extensive portfolio of middle-market businesses and new clients to grow – further strengthening RSM's position across the North West.
Jill Jones, RSM'S regional managing partner in the North West, said: "Ashley's strategic appointment enhances our regional offering and reinforces our commitment to strengthen our market position.
"He is well known across the region and has a strong track record of working closely with businesses to identify opportunities and solutions to support growth, and it's great to have him on board."
Mr Suter said: "I'm pleased to have joined such a strong, ambitious team. I look forward to drawing on my knowledge of the banking and finance sector to add real value to both existing and prospective clients to help them achieve their commercial goals."