Cowgill Holloway Secures £15.6m funding for NJOY Student Living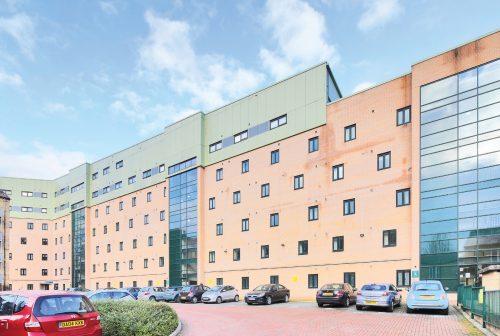 Manchester-based NJOY Student Living has secured £15.6m of funding though Cowgill Holloway's property finance advisory team.
The deal has enabled NJOY to expand beyond Manchester with the acquisition of a 298-bed student accommodation block at Carr Mills in Leeds for £11.65m
NJOY Student Living is part of the Njoy Property Group which was launched in 2004 and the acquisition of Carr Mills brings the company's total portfolio value to more than £32m.
Over the past five years NJOY has grown significantly and with the move into the Leeds market it now has more than 500 student beds across both cities.
The Manchester portfolio includes a range of student facilities at Victoria Park, including Langdale Hall and Carfax Court, as well as premises at Naburn and Welby Street.
Further properties throughout Manchester and the North West are geared to the more traditional residential rental market.
Commenting on the finance deal, director Jason Worrall of NJOY said: "Having developed a successful business model in Manchester over the past six years, the time is right for us to expand into other cities across the North.
"This represents a step change for our business in terms of increased numbers of beds and diversification into one of the UK's most popular student markets.
"Carr Mills was a good fit for us and this funding facility, together with Cowgill's invaluable support, has enabled us to bolster our portfolio with a superb offer in another hugely popular university city."
He added: "NJOY Student Living's business model is to offer high quality, affordable accommodation in the heart of the most popular student areas.
"Having built a solid portfolio in Manchester we began looking at how we could diversify into other northern university cities such as Liverpool, Leeds, Sheffield, and even as far as York.
"It was important that all of our properties offer the highest possible quality of accommodation as well as remaining accessible to the team for service and maintenance and Carr Mills at Leeds was the perfect fit."
Cowgill Holloway has worked with NJOY since the company's inception and was instrumental in securing the original funding for the purchase of the existing portfolio.
Commenting on the deal, director David Rainford of Cowgill's property finance unit, said: "We have enjoyed a long-term relationship with NJOY Student Living and have been able to use our knowledge of the property funding sector to help them to develop the business model.
"As well as supporting the company's initial student accommodation acquisitions the team at Cowgill's has added value by providing business support and guidance to the directors over the years and we look forward to seeing the next stage of expansion for this exciting company."