K3 Capital Group maintains progress after strong year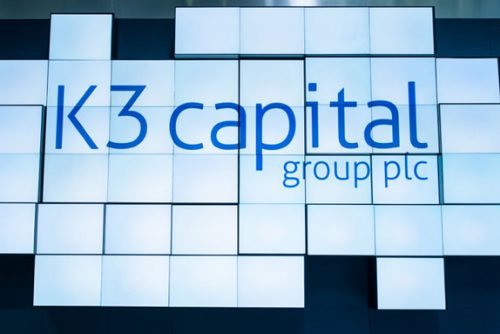 K3 Capital Group, the Bolton-based business and company sales specialist, has achieved "a year of pleasing growth", it revealed today.
Revenues in the 12 months to May 31, rose 53% to £16.5m, while pre-tax profits of £7.3% was more than double, showing a 103% improvement.
The AIM-listed group now employs 133 staff.
It said it has seen continued organic growth across all three group companies which have started the new financial year strongly, helping the group trade ahead of market expectations, with a strong pipeline of business in place.
The group said its ongoing strategy is to both target and win higher value, more profitable mandates through targeted marketing campaigns and a and national sales force.
Commenting on the results, chairman Ian Mattioli said: "Our disruptive business model and proactive approach to targeting clients with larger value potential has helped us deliver a year of pleasing growth across each of the group companies.
"Throughout the year, K3 has continued to invest in both its sales people and its direct marketing approach, two elements which have culminated in 15% more client mandates in FY18 than the previous year and an increase of more than a third in non-contingent fee income.
"Once again, we find ourselves excelling in national league tables, with Thomson Reuters naming KBS Corporate the most active dealmaker in the Small Cap Financial Advisory review for 2017 and H1 2018.
"Such accolades are testament to the dedication of the whole team in having the drive and determination to continue improving KPIs across the group."
He added: "We are continuing to work hard to deliver additional improvements to the technology and systems which were launched in FY18, which will continue to enhance and partially automate business processes.
"This will drive further operational efficiencies and we remain excited by the prospects that this offers the group."