Online retailer Boohoo hands out £4.5m worth of shares to staff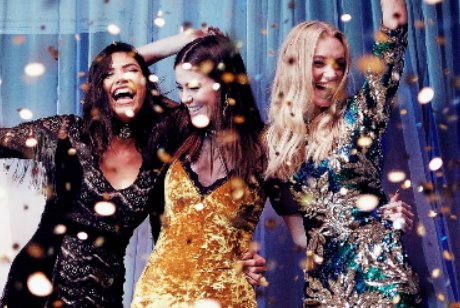 Online clothing retailer Boohoo has announced it is handing more than £4.5m worth of shares to its staff.
The Manchester based company is one of the city's biggest success stories in recent years.
Profits increased by 56% to £218m in the first six months of the year at the firm which was launched in 2006 by Mahmud Kamani and Carol Kane.
This morning the firm announced that it is encouraging all employees to be shareholders in the business.
As a result a total of 1,905,078 ordinary shares have been granted to employees.
A total of 2,031 employees were found eligible for the scheme and applied for the 2018 Share Incentive Plan.
Each person in the scheme has been granted 938 free ordinary ahares each representing approximately £2,000 at the purchase price. The shares are currently trading at £2.42.
The free shares were awarded on 27 September 2018 and are subject to a three year forfeiture period.
Neil Catto, chief finance officer, has elected to participate in the 2018 SIP and is included in the total figures.
Following these grants the company has a total of 30,968,196 shares under option representing  approximately 2.67% of the issued ordinary share capital of the Company
It has emerged that the new chief executive at the firm will receive a £50m bonus if he hits his targets.
John Lyttle, who was poached from Primark, is in line for the multi million-pound bonus if shares in the company rise by 180% over the next five years.
The rise would see Boohoo's stock market value increase from about £2bn to £5.6bn.
Mr Lyttle is due to join to take over as chief executive from the founders of company in March.