Sportswear brand Castore gets in shape for Hong Kong launch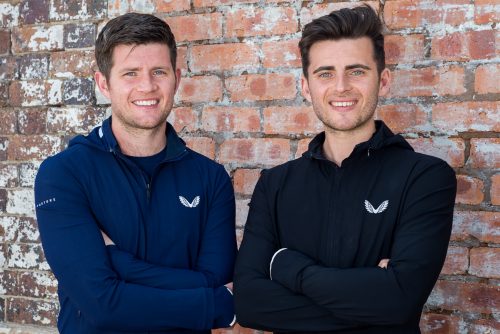 Castore, the fast-growing Liverpool-based sportswear brand, is launching new websites in Asia and will sell its clothes through luxury store Harvey Nichols in Hong Kong as it steps up expansion in the Far East.
The online company, founded by brothers Tom and Phil Beahon, is launching dedicated websites for Hong Kong, South Korea, Singapore and Japan next month.
Its range of men's sports-wear will also go on sale in Harvey Nichols in Hong Kong in November.
Marco Lau, merchandising manager-menswear at Harvey Nichols in Hong Kong, said: "Castore creates cutting-edge fitness apparel for athletes who demand both function and style.
"The multi-purpose use of Castore kit, from outdoor running to indoor gym training, appeals to the Hong Kong consumer and we have no doubt the brand will be a great success."
Tom Beahon said: "Asia is a fantastic market for us and they have really taken to Castore as a great British brand. We are delighted to sign up with an iconic retailer like Harvey Nichols in Hong Kong."
The company, which has just moved from Chester into a new head office in Liverpool, has also strengthened its management team to develop one of its most successful overseas markets.
David Wakely, a former buying manager at Lane Crawford, the Hong-Kong-based luxury goods retailer, has been appointed head of Asia at Castore.
He said: "The Asia market offers a huge opportunity for Castore.
"The brand has been incredibly well received to date by customers across the region and we are very excited to continue our growth going forward."
The company is being supported in its move by James Riley, group chief executive of Mandarin Oriental Hotel Group, who is an investor in Castore and a member of its advisory board.
Tom Beahon said: "Our customers in Asia tend to be professionals, either locals or ex-pats, who take their fitness very seriously, so the demographic fit is perfect for us.
"We see huge potential among the residents and the millions of tourists who visit Hong Kong and are actively looking at locations to open a standalone Castore outlet."
Group sales are on track to reach £2.7m in 2018, up from £750,000 in 2017, half from outside the UK.
"Sales in Asia are growing at 400% a year and are on track to account for 40% of international sales in the next 12 months.
Castore raised £3.2m in June 2018 from high profile private investors including Arnaud Masse-net, who helped to raise the funding for the launch of the Net-a-Porter fashion group, and Robert Senior, the former worldwide chief executive of Saatchi & Saatchi, the global advertising agency.
The fundraising was also supported by Tom Singh, the New Look founder, who also took part in a £1.2m fundraising in September 2017, and is the company's largest investor.