Hong Kong-based IEC completes acquisition of Wigan Athletic FC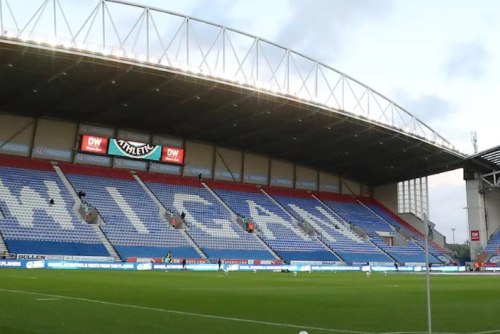 Wigan Athletic FC has confirmed the club's acquisition by Hong Kong-based International Entertainment Corporation (IEC) in a deal believed to be worth £22m.
IEC is a public limited company with a diverse range of business interests, including hotel operations and leasing of properties across Asia
Chief executive, Yan Min Zhang, said: "We are proud to be the new owners of Wigan Athletic Football Club and we feel excited and privileged to have the opportunity to write the next chapter in the club's history."
The Championship club yesterday confirmed that the transition of ownership of Wigan Athletic and the DW Stadium from the Whelan family to International Entertainment Corporation had formally completed.
It said the transition of ownership has received the necessary ratification from the English Football League and latterly IEC shareholders in Hong Kong.
IEC sees the ownership of Wigan Athletic as an opportunity to diversify its business interests.
It has appointed Darren Royle as executive chairman, while his father, former England international and Everton and Manchester City footballer Joe Royle, has been appointed as a director.
Thomas Chan will also join the Wigan board of directors.
Yan Min Zhang added: "The football club operations and performance under the leadership of the Whelan family over a long period, together with the traditions and values of the club and its supporters, were major factors in our decision to purchase the club.
"We intend to build on that history and grow Wigan Athletic further to achieve success, both on and off the field."
Darren Royle said: "I am extremely proud to become executive chairman of Wigan Athletic Football Club.
"It is a huge honour and responsibility to also follow in the footsteps of Dave Whelan and David Sharpe.
"Nothing is more inspiring and motivating than a legacy such as the one left in place by the Whelan family and I am determined to make sure my total commitment goes towards helping Wigan Athletic, its staff and supporters achieve further success."
In 1995, David Whelan bought a stake in Wigan Athletic Football Club and, during the next 10 years oversaw the club's promotion from the fourth tier of the Football League to the Premier League, and a famous FA Cup Final victory over Manchester City in 2013.
Law firm Squire Patton Boggs advised on the acquisition. The Squire Patton Boggs team advising International Entertainment Corporation was led by corporate partner and football M&A expert David Hull, assisted by corporate associate Annie McElwain.