Petrol station firm expands into Australia with £960m acquisition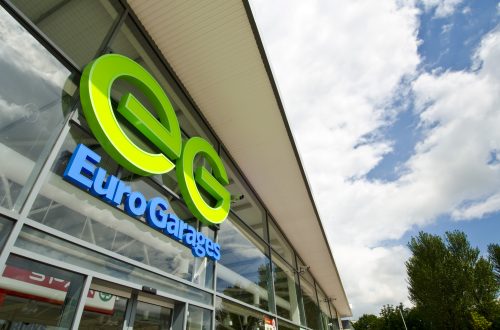 Blackburn based petrol station firm EG Group has made another multimillion-pound acquisition.
The company, which started out life from a single petrol station in Bury, has splashed out £960m on a business which owns 540 sites in Australia.
The firm, which was founded by brothers Zuber and Mohsin Issa just 17 years ago, has launched an incredible acquisition spree over the last 18 months which has made it one of the biggest businesses based  in the North West.
Recent deals have included expansions into Europe and a £1.5bn deal in the US.
The latest acquisition has seen the business snap up the Australian based Woolworths Petrol network of 540 garages for A$1.725bn.
Woolworths Petrol operates a nationwide network of sites and employs around 4,000 people.
Last year the business generated A$4.8 billion (£2.6bn) of revenue and sold 3.6 billion litres of fuel.
As part of the transaction, EG Group and Woolworths have entered into a 15 year commercial deal covering loyalty, fuel discount redemption, and wholesale supply.
EG Group is now a global leader in fuel and convenience retailing and operate 4,700 sites across Europe and North America.
The firm employs over 28,500 staff across leading retail brands such as ESSO, BP, Shell, Carrefour, Louis Delhaize, SPAR, Starbucks, Burger King, KFC, Greggs, Pomme de Pain, Subway, Turkey Hill, Loaf 'N Jug and Kwik Shop.
In September 2018, EG Group announced further expansion across the US through the acquisition of a portfolio comprising 225 Minit Mart branded convenience retail stores and petrol stations.
Following the latest deal EG Group will own and operate circa 5,250 sites across Europe, the US and Australia.
Mohsin Issa, co-chief executive, said: "For the past 17 years, we have had a vision of becoming a leading petrol station/convenience store operator around the world. This is another exciting international milestone on our growth journey.
"We are the leading independent petrol forecourt retailer in Europe and are having great success in the US.
"The Woolworths' assets present a fantastic opportunity to further grow our international footprint and deliver our best-in-class retail experience in a new geography.
"We are committed to investing in the site network, introducing leading retail brands, developing the alliance with Woolworths and working with the exceptional management team."
Brad Banducci, Woolworths Group chief executive, said: "This transaction is a positive for our customers, our team and our shareholders.
"The agreement will continue to strengthen the opportunities our customers have for greater value when shopping with us, with the benefits of the Woolworths' Rewards program and the fuel discount offer set to continue.
"A long-term wholesale food supply arrangement will also ensure that EG Group can benefit from competitive product sourcing, including Woolworths' own brands, to provide a world class convenience offer that will add further scale to Woolworths."
The transaction is subject to Australian Foreign Investment Board (FIRB) approval.
Completion is expected to be in early 2019.
Citigroup is acting as lead financial advisor and Barclays as joint financial advisor to EG Group.
As part of the transaction, EG Group also received fully committed financing from a bank group led by Barclays.
Allen & Overy LLP are M&A and Corporate legal advisors, and Kirkland & Ellis LLP are Banking and Finance legal advisors.