Consortium pulls out of £2.9bn Intu takeover deal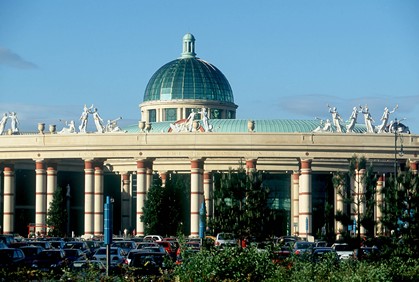 The consortium seeking to snap up property giant Intu has today withdrawn its offer, blaming current market conditions and uncertainty in the near term.
Intu, which numbers the Manchester Arndale and Trafford Centre among its property portfolio, revealed the latest turn of events after the group, including North West property organisation Peel, as well as Saudi-based Olayan Group, and Canadian investor Brookfield Property Group, had initially announced their interest in a deal on October 4.
Two offers were made, the most recent worth £2.9bn, and three extensions to the deadline for a firm offer were sanctioned. Tomorrow, November 30, was the latest deadline for an offer to be made.
Intu granted access to certain due diligence materials and it said good progress was made with the consortium over the following weeks.
It said the consortium confirmed on November 21 that its legal, tax, accounting and commercial due diligence was largely complete and that nothing had arisen from its due diligence workstreams that would lead it to alter the terms of its revised indicative proposal.
Intu said: "However, the consortium has announced today that, given the uncertainty around current macroeconomic conditions and the potential near-term volatility across markets, the consortium is not able to proceed with an offer within a timeframe which is manageable within the confines of the code timetable."
In April this year shopping centre owner Hammerson walked away from a £3.4bn bid to take over Intu.
This morning Intu highlighted its key strengths, in the wake of the latest failed approach.
It said: "Whilst market sentiment towards retail and retail property remains negative, intu is confident of its commercial prospects which are underpinned by market leadership in UK regional shopping centres, clear focus on the highest quality assets and resilient operational performance in a challenging market, as evidenced in this announcement and the previous trading update issued on 23 October 2018."
Intu said its key strengths are:
a £9.6bn portfolio of 17 prime regional centres in the UK (£8.8bn) and three in Spain (£800m), with some 400 million annual customer visits
ownership of eight of the top-20 centres in the UK and three of the top-10 in Spain
a concentrated portfolio, with the eight top-20 UK centres accounting for 76% of intu's UK portfolio by value
a focus on winning destinations, which benefit from intu's continued investment, in an evolving retail environment where retailers continue to seek flagship stores in prime locations as a key part of their omnichannel strategy
a resilient operational performance in a challenging environment with stable income streams and 97% occupancy
a robust debt structure, predominantly flexible asset specific non-recourse arrangements with minimal maturities until 2021 and substantial covenant headroom
significant mixed-use opportunities from extensive land holdings around major out of town centres and intensification of use in city centre locations
However, it said given the heightened macroeconomic uncertainty and the reduced pool of potential buyers at present for UK shopping centres, asset disposals are expected to be challenging to deliver in the next few months, so it intends to substantially reduce the payment of dividends in the short term, starting with the 2018 final dividend, to provide additional funds to continue intu's investment programme.
Russ Mould, investment director at Manchester investment firm AJ Bell, said: "It has been a bruising 2018 for shopping centre landlord Intu Properties as it is jilted at the altar for a second time.
"The fact both these prospective buyers and Hammerson, which abandoned its own merger plans earlier this year, took a good look at Intu and turned their noses up should ring big alarm bells with shareholders.
"The company is now left in a difficult position with too much debt, retail assets which would be difficult to sell, and the prospect of losing tenants. On top is the looming departure of chief executive David Fischel.
"A cut to the dividend will help provide some short-term breathing room for the company, but more radical action will be required to ensure the long-term viability of the business.
"And it is no surprise to see shares in direct peer Hammerson as well as British Land and Land Securities, which also have significant retail exposure, under pressure given what today's news says about how UK retail assets are perceived."