Co-op sells its insurance business for £185m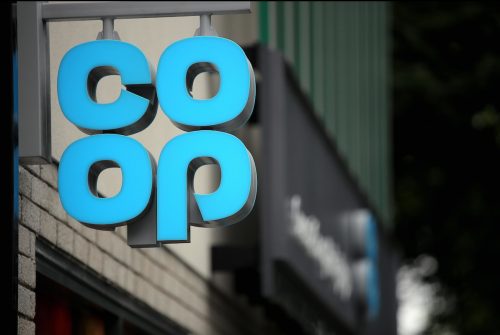 The Co-op has announced it is to sell its insurance underwriting business for £185m.
Manchester based Co-op has agreed to sell the underwriting business to Markerstudy.
At the same time it has agreed a 13-year distribution agreement for the businesses home and motor policies.
The deal is the latest in a series of disposals for the mutually owned Co-op, which almost went under five years ago.
The Co-op is now focussed on its food stores, food wholesaling and its funeral home Markerstudy already owns well known brands such as Auto Windscreens and Zenith Direct.
Pippa Wicks, deputy chief executive at Co-op said: "From the outset we've been very clear that we intend to enhance our insurance offer for Co-op members and this agreement provides the means for us to do this in an effective way."
The Co-op said the sale of the underwriting business will allow it to focus on its strategy of providing a broader range of insurance products to its 4.6 million members.
Under the distribution business of Co-op Insurance Services Limited the Co-op will focus on developing innovative propositions with Markerstudy whilst continuing to work with existing partners who already support some of the Co-op's existing products.
Along with the product range and strong technology capability the Co-op chose Markerstudy because of its desire to create an environment that will lead to expansion and growth.
Marketstudy has also said it will keep on a large number of exiting staff.
The transaction is expected to complete in the next six months, subject to PRA and FCA approval.
Co-op was advised by Fenchurch Advisory Partners and Allen & Overy. Markerstudy was advised by HFW.