Profits hit £62m at marine engineering firm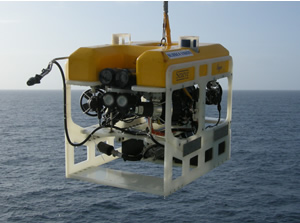 Underlying profit at marine services firm James Fisher rose by 15% to £62.1m.
The company, which is based in Barrow in Furness, also saw revenues increase by 15% to £561.5m.
The company, which specialises in deep sea exploration vehicles, published its interim profits this morning.
All four divisions increased revenue and underlying operating profit.
There was strong organic growth in revenue of 12% and underlying operating profit of 19%.
Two submarine rescue systems were delivered to the Indian navy.
Chief executive officer Nick Henry said: "James Fisher performed well in 2018 and, with a strong pipeline of opportunities at the start of 2019.
"The board has a high degree of confidence for the year ahead. The group operates across a number of sectors with a broad geographical spread which adds resilience in times of economic uncertainty and our strategy of adding complementary skills and disciplines to the group through niche acquisitions has served us well.
"The unwinding of the working capital commitment for the Indian submarine rescue vehicles went to plan and with our record of strong cash generation we closed the year with a robust balance sheet.
"I am confident that we will deliver further progress for our shareholders in the years ahead."