North West coastal communities share in £9.8m funding boost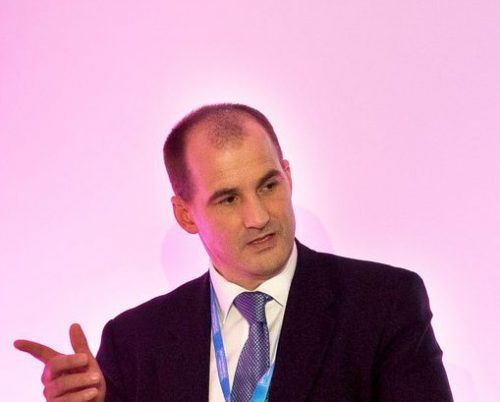 People living in coastal communities across the North West will benefit from almost £10m from Government funds awarded to 11 projects to help develop and improve tourist attractions, create jobs and promote socio-economic growth.
Innovative businesses, historic buildings, new museums and the restoration of much-loved coastal heritage sites are a few of the projects benefiting from a major injection of more than £36m funding for coastal communities nationally announced today (March 23).
The investment in the North West announced today includes more than £9.8m from the Coastal Communities Fund and almost £224,000 from the Coastal Revival Fund.
The six Coastal Communities Fund projects are forecast to collectively support more than 12,000 jobs, and attract up to £14m in additional investment from the public and private sectors.
This latest investment represents awards from the fifth round of the Government's Coastal Communities Fund and the third phase of the Coastal Revival Fund in 2018/19.
It comes on top of more than £180m from both funds invested in more than 350 projects so far across the UK.
Communities Secretary James Brokenshire said: "I am determined to support investment and development of our coastal communities across the North West and create an economy that works for everyone as we prepare for Brexit and beyond.
"All of the ambitious projects receiving funding today were designed and developed by local people who know what will make the biggest difference to their areas.
"The sheer range of ideas demonstrate the potential of our coastal communities and will all create good jobs, boost growth and improve people's lives now and in the future."
Northern Powerhouse and Coastal Communities Minister, Jake Berry, MP for Rossendale and Darwen, said: "This is an investment in the future of the Northern Powerhouse and our coastal communities which builds on their rich heritage and huge potential.
"The world-class attractions and innovative businesses supported by the Coastal Community Fund and the Coastal Revival Fund will increase tourism, encourage investment and ensure people thrive up and down the Great British Coast."
Projects receiving funding today from the Coastal Communities Fund include:
Blackpool Museum Project – The AMUSEUM, Blackpool City Council, Lancashire. £1.75m awarded towards an £11.42m project to deliver the AMUSEUM, Britain's first museum telling the story of Blackpool and its role in the development of British popular entertainment and the great British seaside holiday.
Connecting Cumbria's Hidden Coast – Copeland Borough Council, Cumbria. £1.06m awarded towards a £1.72m project to improve visitor infrastructure, facilities and activities along Cumbria's 'hidden' coast to create new visitor demand and enhance the coastal destination offer.
The Beacon Arts Village – Hylgar Properties, Hoylake, Wirral, Merseyside. £3.64m awarded to refurbish and modernise a disused Victorian town hall in Hoylake and associated derelict land to form a new cinema and creative office space, including a new café, bar and community hub to link the old town hall to new creative studio/ retail units.
Morecambe Winter Gardens, Morecambe, Lancashire. £96,550 awarded to refurbish the heating system in the Winter Gardens Theatre in Morecambe to make it more comfortable in the Winter months for visitors to attend shows and events.
Experience Morecambe Bay – South Lakeland District Council, Cumbria. £2.35m awarded towards a £5.55m project to create major, new transformational visitor attractions along Morecambe Bay including marketing the new attractions, routes and experiences to visitors.
Joining Up the Wyre Coastline Economy – Wyre District Council, Lancashire. £772,000 awarded towards a £1.22m project to link the coastal economies of Cleveleys and Fleetwood by strengthening ties between key visitor attractions using digital signage and an interactive app. Project includes the refurbishment and modernisation of Fleetwood Market to create new units and pop-up stalls and space for start-up businesses.
Projects receiving investment from the Coastal Revival Fund include:
Creation of 'Historic Quarter' in Fleetwood – Wyre Council. £49,500 towards developing and reviving two of Fleetwood's historical assets, the Fleetwood Museum and the Fleetwood Market.
The Beacon Arts Village – Hoygate Village Life CIC. £37,500 to help convert a former town hall into retail and studio spaces for artists including cinema, restaurant and atrium café.
The Government says it is on track to invest more than £200m in the Great British Coast by 2020.