Stock market group inks deal for design agency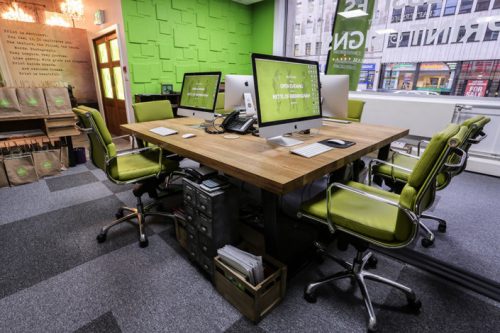 Birminghan agency Artichoke Design has been bought by stock market group Grafenia as part of an evolution of a partnership.
Artichoke was set up by brothers Richard and Dave Morris and was a printing.com bolt-on franchise and more recently a Nettl partner.
The deal sees Dave exit the business, with Richard continuing. The £180,000-turnover business will be merged into the Nettl of Birmingham store, when Artichoke's lease comes to an end at its existing Jewellery Quarter site.
Peter Gunning, chief executive of Manchester-based Grafenia, said: "Richard has been a long-term partner and I've known him for over a decade and a half.
"With the support of a larger team behind him, we look forward to making the most of Richard's tenacity and sales skills to grow our Nettl of Birmingham Business Store."
Richard Morris added: "We've been Nettl partners for quite some time. I was excited by Nettl's plans and wanted to be a part of making that happen. With the lease ending on our premises, it made sense to combine our businesses and move round the corner."