Contract glazing firm swoops for architectural aluminium specialist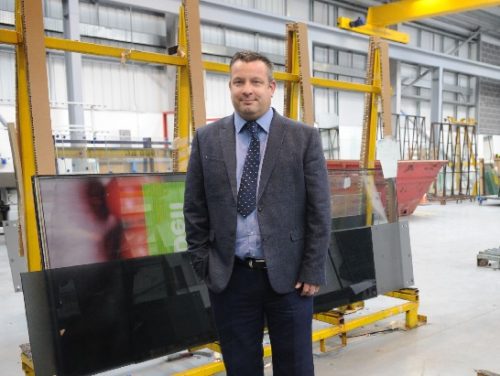 Liverpool headquartered contract glazing specialist GG Glass has completed the acquisition of Commercial Aluminium Services, a Birmingham-based company specialising in the manufacture and installation of architectural aluminium and steel shop front entrances.
The acquisition by GG Glass marks the final phase of investment within a year-long expansion journey which saw the company snap up three commercial glazing businesses across the UK.
Following the acquisitions, the company says it now has full geographical coverage for both its contracting and reactive maintenance services.
Commercial Aluminium Services operates a team of 20 who have all retained their positions since the buy-out.
As part of the firms ambitious growth plans, GG Glass has acquired the site adjacent to Commercial Aluminium Services in Vauxhall, Birmingham, investing in excess of £100,000 on machinery while launching the GG Glass Midlands operation and recruiting an additional nine staff.
Ray Moss, director at GG Glass, said: "Acquiring an established business in the Midlands forms a key part of our plans moving forward and Commercial Aluminium Services fits our profile perfectly. They will continue to deliver expert contracting services to existing clients which includes leading high street brands, whilst developing a presence in new sectors.
"Simultaneously GG Glass Midlands has become fully operational from 1st April with a dedicated in-house team offering specialist reactive and contracting services."
Commercial Aluminium Services has been operating in the Midlands for more than 10 years. The brand will continue to run under its original name, operating alongside sister business GG Glass Midlands.
Moss added: "From a group perspective, we now look forward to integrating Commercial Aluminium Services into the wider business, identifying opportunities to collaborate and partner with the contracting business. We believe there is huge scope for us in the Midlands and look forward to consolidating our presence here."