German bank considers selling part of its stake in Peel Ports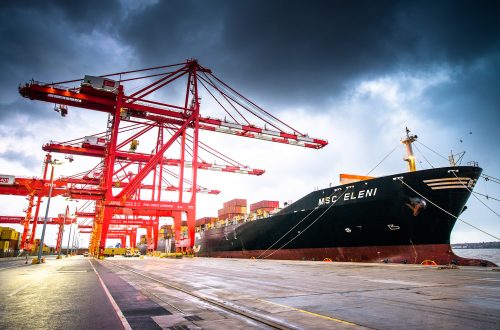 According to reports Deutsche Bank is considering selling part of its stake in Peel Ports, in a deal that could value the Merseyside company at £4bn.
According to the Sunday Times DWS, the German bank's asset management arm, is considering the sale of a 15% stake in the firm which runs the Port of Liverpool.
The bank has owned just under half of Peel since 2006.
It bought the share from Manchester property tycoon John Whittaker in a deal that at the time valued the business at about £1.6bn.
Peel handles more than 60m tonnes of cargo a year and about 13% of Britain's maritime traffic.
The firm has spent hundreds of millions of pounds upgrading Liverpool with another deep-sea container terminal, and has terminals at Greenock, on the Clyde, and Dublin.
The Peel Group remains the majority owner.
It is also the majority owner of Cammell Laird on Merseyside.
DWS also has a 23.4% stake in Yorkshire Water owner Kelda, which it has held since 2008.