All systems go for advanced manufacturing centre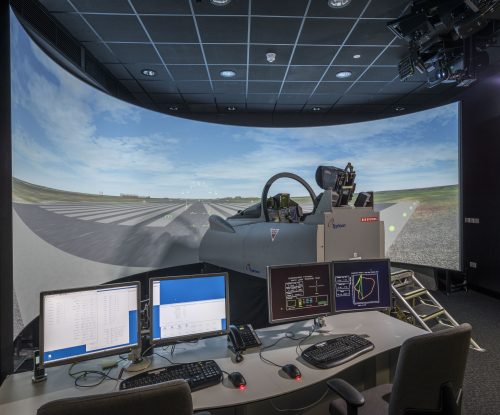 It is all systems go for the North West's proposed Advanced Manufacturing Research Centre.
Construction has yet to start on the planned multi-million pound development on Samlesbury's emerging enterprise zone, next to BAE Systems' plane-making operation, but the AMRC team is already making its mark.
From a base on the Preston campus of the University of Central Lancashire (UCLan) a growing AMRC team is now reaching out to engineers and advanced manufacturers to help them understand the potential that emerging technologies could deliver.
And that team will grow to 30 over the next few months as it begins its task of engaging with North West companies.
Those businesses will be invited in to look at demonstrators highlighting the technological advances they can tap into to drive productivity.
AMRC North West commercial director Melissa Conlon explains: "We're inviting them in to come and see what is possible. It is about helping them understand the potential and raising awareness.
"It is getting people to understand what we are capable of, what our vision is and what we are going to be able to deliver into companies."
Melissa says the North West operation will work closely with the original and highly-acclaimed AMRC operation across the Pennines in Sheffield as it sets out on its journey.
She adds: "It has taken Sheffield 15 years to get where it is. We have an advantage, we have all that learning in South Yorkshire to transfer across to Lancashire."
AMRC North West is a plan to deliver a centre of research and development excellence – tasked to improve supply chain productivity and innovation.
The AMRC plan, funded by the government's Growth Deal, received Lancashire County Council's cabinet's seal of approval at the end of last year.
And if it mirrors the success of the original AMRC in Sheffield it will also act as a catalyst for major investment.
The proposed centre will sit in the heart of the largest cluster of aerospace production in the UK, which employs thousands of skilled workers across the North West.
In South Yorkshire the AMRC, which carries out world-leading research into advanced machining, manufacturing and materials, has more than 100 industrial partners, ranging from global giants like Boeing, Rolls-Royce, BAE Systems and Airbus to small companies.
The operation, which includes the Advanced Manufacturing Park, is home to aerospace giant Boeing's first production facility in Europe and is where McLaren is developing a £50m Composites Technology Centre (MCTC).
David Taylor, Lancashire Enterprise Partnership chairman, believes the proposed AMRC at Samlesbury would be a "great asset".
He says: "The AMRC's aims and objectives are fully aligned to Lancashire's Innovation Strategy and our emerging Local Industrial Strategy.
"It also complements government initiatives like the Made Smarter business support programme which Lancashire is helping to pilot in the region.
"In addition, we have LEP-funded facilities like UCLan's new Engineering Innovation Centre and Lancaster University's Health Innovation Campus both coming forward, while Blackpool's Energy HQ and Myerscough College's Food and Farming Innovation and Technology are already fully operational.
"These centres of excellence, together with the Lancashire Advanced Manufacturing and Energy Cluster and other new industrial developments, means it's a very exciting time in terms of leading-edge research, increased productivity and the creation of more high-skilled jobs."