Manchester online fashion retailer named as C4's first official channel partner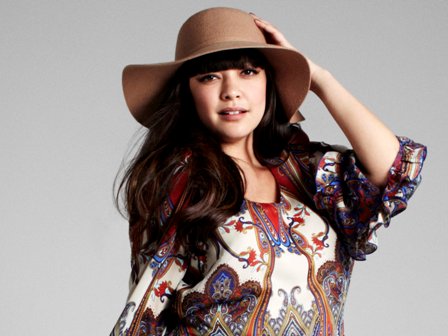 Simply Be, owned by Manchester online retail group N Brown, is the first channel sponsor for E4, the youth-focused digital channel.
The deal, negotiated between 4Sales in Manchester and Carat Manchester/The Story Lab media agency, began today (May 7).
Ten second idents for Simply Be will appear before every show that appears on E4 between 6am and midnight, giving Simply Be unparalleled exposure to E4's coveted 16- to 34-year-old audience seven days a week.
The year-long partnership includes a licensing deal giving Simply Be use of the E4 logo alongside its own branding, enabling it to reaffirm the partnership across its own platforms.
The deal also includes a bespoke digital media package on All 4, targeting young audiences and E4 programming, as well as social media content, tapping into E4's multi-platform audience.
Rupinder Downie, Channel 4's partnerships controller sponsorship, said: "It was great to work with Simply Be to create bespoke solutions to reach their target audience via E4.
"They are a brand that encourages everyone to be whoever they want to be in a positive way and this fits perfectly with E4's light-hearted tone of voice and strong youth credentials."
Ed Watson, chief brand officer at N Brown Group, added: "At Simply Be we are committed to empowering our customers and making them look and feel the best they possibly can.
"As a brand we are ahead of the curve, authentic and unapologetic and E4 totally mirrors this, being full of energy, existing to entertain and make their audience feel amazing.
"Being the first brand to hold a partnership with the channel is completely aligned with our strategy; we're on a journey to inspire, influence and connect with our customers and feel that E4 is the perfect environment to do this."
Peter Metcalfe, managing director at Carat said: "I'm delighted that Simply Be is the first ever channel partner of E4.
"It's a great fit with both brands sharing very familiar values.
"The sponsorship will ensure Simply Be has a strong share of voice across the year, help drive consideration through the frequency of messaging and provide an exciting environment to effectively reach our target audience."