Liverpool Metro Mayor vows to fight to retain city region's HS2 link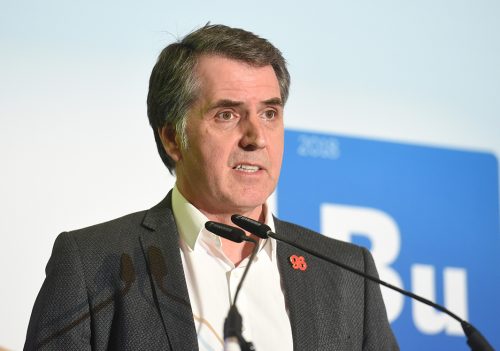 Liverpool Metro Mayor Steve Rotheram has vowed to fight to retain a new rail link to the city as part of HS2's second phase.
Reports over the weekend suggested that the Government has performed a U-turn and axed a planned HS2 route to Liverpool, preferring, instead, an existing freight line rather than a twin-track line that was proposed in Transport for the North's Strategic Transport Plan.
The Times claimed Ministers believe they can save up to £7bn by axing the twin-track proposals.
That was the sum said to be "in the bag" before last October's Budget for the HS2 link, part of the second phase from Birmingham to the North of England.
But the Treasury is now understood to have reneged.
Reacting initially to the claims, Liverpool City Region Metro Mayor Mr Rotheram said: "It's not good enough – Liverpool gets second-best while London gets what it wants with Crossrail and Crossrail 2.
"This decision can't be taken in a room in Whitehall," he insisted.
Now, he has told TheBusinessDesk.com that he will insist the Government delivers on the original proposals.
"I've been absolutely clear that I won't accept second best for Liverpool City Region when it comes to Northern Powerhouse Rail and HS2," he said.
"Only new lines connecting Liverpool, Manchester Airport and Manchester via HS2 deliver the service frequencies, journey times and the passenger and freight capacity we need.
"Only this option delivers a £15bn economic boost to the city region economy and has the potential to take 150 million HGV miles per year off our congested roads."
He added: "That's why this new line is in TfN's Strategic Transport Plan that has been accepted by Government, and that's why I'm determined to fight for the right deal for our city region."
His office also insisted that a special commission Mayor Rotheram set up in March this year to deliver a new station in Liverpool city centre for the connection to HS2 and Northern Powerhouse Rail is still very much alive.
A spokesperson said: "The Station Commission is still going ahead."
The commission will be chaired by Prof Denise Barrett-Baxendale, chief executive of Everton Football Club.