Manchester Airport planning to build major new car park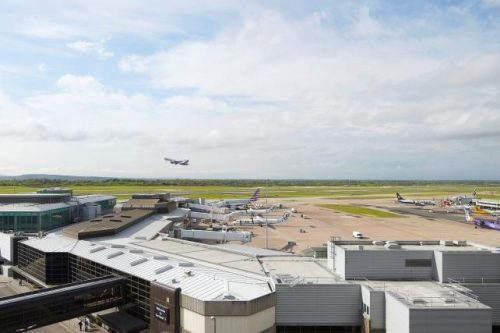 Manchester Airport will find out this week whether it has been given permission to build a massive new car park.
The airport wants to build a car park with 2,700 spaces near the airport's cargo and maintenance area at Wilmslow Old Road.
The planning application for the long stay car park will go before councillors this Thursday.
There have been problems with illegal parking in residential areas around the airport for a number of years.
Manchester Airport Group the company also wants to move its existing bus depot and transport maintenance facility from Avro Way onto the site.
A 15,000 sq ft combined bussing and motor transport (MT) service centre is planned for the north eastern part of the site.
The 9.8m-high steel building will include bus parking bays, a fuelling point and a jetwash facility.
The scheme would also mean demolishing four homes on the site which are owned by the airport.
The airport currently has 22,000 parking spaces across 16 car parks for passengers, staff and other users.
MAG says it needs more spaces as the 'provision of car parking capacity at the airport' has not kept pace with the growth in passenger numbers in recent years.
Despite a number of objections from local residents and Ringway Parish Council, Manchester City Council has recommended the scheme for approval.
Residents said they are concerned about the impact of the development on local wildlife, including bats, owls and newts.
Officers wrote in planning documents that losing any family housing is 'regrettable,' but added the homes are not in a 'sustainable' location as they're far from local services.