Christmas party plans in full flow for spectacular Baltic Triangle event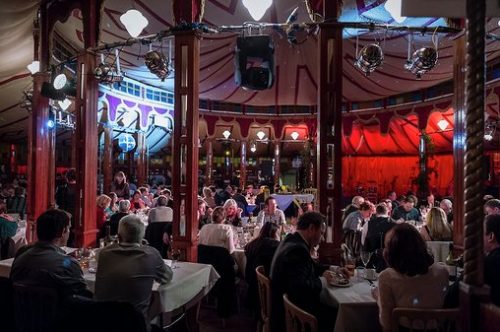 Plans for Christmas parties in Liverpool are already being drawn up, with the arrival of Spiegeltent for the festive season.
Literally translated as 'mirror tent' and originally created in the Flemish Region of Belgium in the late 19th century, Spiegeltents are hand-hewn pavilions known for their wild and decadent ambience and used for travelling dance halls, bars and bohemian entertainment salons.
The magnificent round tent is made of dark wood with intricately-carved panels, stained glass windows, bevel mirrors and a draped ceiling.
"Its ornate beauty and mesmeric atmosphere make it a truly extraordinary venue for any event and Liverpool is going to love it," said co-owner Steve Meadows, who, along with Diana Smith, is launching a special Christmas Spiegeltent in November later this year.
"The Spiegeltent continues a fine tradition with its exquisitely-decorated performance space that is ideally suited to big parties, masquerade balls, live music shindigs and food-filled festive soirees.
"Christmas is huge for us and we think Liverpool will love what we've got to offer," he added.
The Spiegeltent will be located in the outdoor space adjacent to Baltic Market and just outside Tusk Baltic in Liverpool's Baltic Triangle.
Work will commence on siting the Spiegeltent on November 25, with the grand opening party on November 28, featuring poet and musician Benjamin Zephaniah.
Russell Gannon, from Baltic Triangle, also believes the Spiegeltent's arrival will add something extra special to the area's hugely popular nightlife scene.
"The owners of The Spiegeltent have sought out partnerships with venues in the area to ensure that their offer is a compliment to what's already going on. They've made connections with key stakeholders and have already worked together to plan a Christmas season offer that will be unrivalled throughout the city."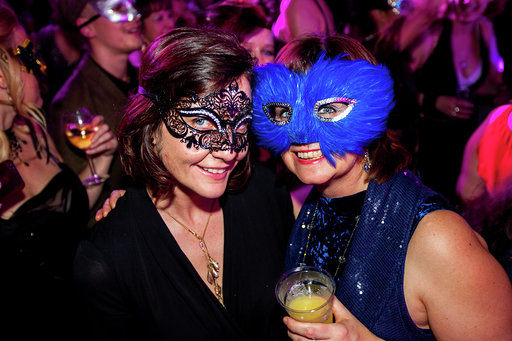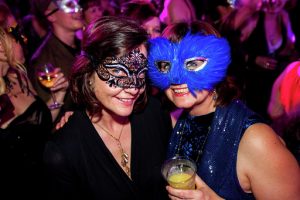 Co-owner Diana Smith added: "The Spiegeltent is a stunning, luxurious venue constructed from rich mahogany, dappled mirrors and stained glass with an incredible draped ceiling, circular dance floor and booth seating.
"Bringing the Spiegeltent to the Baltic Triangle … it's the perfect location for music, wining, dining and entertainment and complements the area's visitor economy and all the wonderful happenings there."
Brighton-based Spiegeltent has been solely located in Bristol's Harbourside District where it has played host to an eclectic mix of Christmas parties, world-renowned performers, big-name bands, DJs, choirs, immersive theatre shows, family-friendly children's parties and live cabaret evenings.