Partnership to launch £1m housing scheme in Liverpool city centre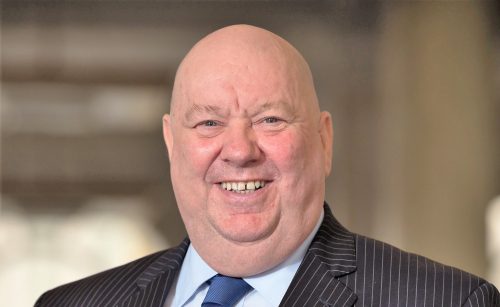 An ethical housing company will partner with one of the country's leading education centres to launch a £1m mixed-use scheme in Liverpool city centre.
The partnership will see Foundations and Blackburne House take the ground floor space of 68 Falkner Street to create a joint education and residential scheme.
Liverpool City Council will invest £1m toward the cost of ground floor fit-out and on completion both parties will acquire the space via long leases from the council.
Subject to agreement by Liverpool City Council's cabinet and Foundations' board approval, Foundations will take half of the ground floor unit in the building to create six apartments for rent, comprising of four, one-bedroom apartments and two, two bedrooms apartments.
The remaining space will be taken by Blackburne House to provide digital and entrepreneurship programmes to expand their portfolio in the digital sector, focusing on Tech for Good.
The scheme will create opportunities for women to access exciting careers in the digital sector, together with a wide range of support to strengthen entrepreneurs whilst promoting digital wellness.
Blackburne House, formerly known as the Women's Technology and Education Centre (WTEC) was set up in 1983 with the aim of progressing women from disadvantaged backgrounds into employment within technical professions. The organisation is active in the L8 area and across the city.
Liverpool City Council is the sole shareholder of Foundations, which has been set up to improve the availability of good quality, affordable homes in the city.
The company is the flagship housing policy for the Mayor of Liverpool Joe Anderson, who wants to use Foundations to improve the city's housing stock, revolutionise the Rent to Buy sector and drive up council tax receipts for the council.
Foundations aims to deliver a mix of affordable and family housing, including apartments, for both sale and rent, as well as bespoke properties for the homeless, foster carers, large families, the elderly and people with a disability.
Foundations Chief Executive Mark Kitts said: "We're very excited to be announcing these plans to partner with Blackburne House, which is one of the country's leading education and training centres for women.
"As an ethical housing provider, we feel strongly that our own values align perfectly with the ambitions of Blackburne House and our vision is to work together on this project to ensure that some of the most underserved communities in our city are provided with the opportunities to succeed."
Claire Dove, chief executive of Blackburne House, said: "We are so pleased to be part if this bold initiative, using the strengths of our organisations to bring about positive change especially for the women of our city.
"This is a superb strategic partnership that could be the road map to similar initiatives."