More businesses should embrace innovation to improve productivity and reenergise the Northern Powerhouse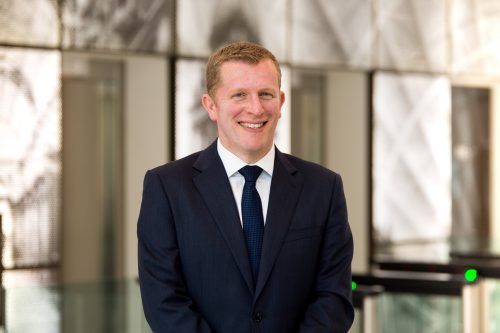 By Chris Hearld, head of regions at KPMG in the UK
The Northern Powerhouse is still a hugely relevant, pressing ambition. But since we voted to leave the European Union there has been a loss of momentum. Scepticism over the project is widespread, with an absence of tangible investment in areas such as infrastructure leading many to question the UK government's sponsorship of the enterprise.
In response to the lack of progress, it's encouraging to see Northern businesses aren't standing still. They continue to call for greater devolution, encourage inward investment and support regional skills development by offering alternative routes to work for young people.
Yet, at a more fundamental level, companies should remember the positive impact their own growth and resilience to challenging market conditions has on the region. Ultimately, business productivity is a critical driver of the Northern Powerhouse.
Prioritise productivity
The UK has a well-documented productivity problem. The latest figures from ONS showed we've taken a decade to deliver a two per cent increase in worker productivity, a figure the body's chief economist said has historically been achieved in a single year.
To change this, more businesses need to invest in technology and implement new ways of working proven to improve productivity. It's a position that's been championed by the Confederation of British Industry (CBI) for some time, but not enough companies are embracing this way of thinking.
Whether reluctance to do so is underpinned by perceived cost and complexity, or simply a lack of understanding over where to get started, ambition must eventually outweigh hesitancy. Change can feel like an uphill battle, but the rewards are well worth the effort.
Embrace technology that works
Technology has always been an important means of driving productivity. Today, the scope of solutions available to businesses that are designed to make processes more effective is broader than ever. Two good examples are Enterprise Resource Planning (ERP) and Customer Relationship Management (CRM), both of which Northern businesses should look to embrace.
In the simplest terms, ERP is software that helps a business manage its entire operations, from back office functions like finance and HR, to project planning and product development, via a single, easy to use interface. CRM, on the other hand, is an umbrella term for a variety of data driven solutions that help companies interact with customers better.
Both technologies have been on the market for some time. I've seen it make a big difference to firms in sectors as diverse as business services, ecommerce and asset hire. But many businesses, often at the smaller end of the spectrum, or in sectors where they are not the most obvious fit, are not be taking full advantage of solutions like these that have a tangible impact on productivity.
By being bold and exploring the full range of technologies available to them, management teams will always be able to find a cost-effective option that suits their business. There are, however more operational steps firms can take to improve productivity too.
Use best practice management techniques
Using business practices with a proven track record of success is one of the simplest, but most effective ways to improve productivity. What techniques are most applicable will depend on the sector, but broadly, there will be a tried and tested approach that every Northern business can adopt.
If they haven't already, firms should consider appointing a chief digital officer tasked with developing a comprehensive digital strategy. We're seeing non-consumer facing businesses, such as industrial manufacturers, create real value with this approach. By making innovation a board level concern, businesses can easily identify operational pinch points where new technology can create efficiencies.
More broadly, for businesses with a significant headcount, structured training that incorporates performance management and leadership development is key. Professional progression is something every business should offer if it can. It is a great way to motivate employees and make them more productive.
A lot needs to happen at a political level to reenergise the Northern Powerhouse, but the engine of the ambition is, and always will be, the business community that underpins the entire region's success.
By backing innovation and making productivity a priority, every business can do its part to restart the Northern Powerhouse's momentum, and position the region as a vibrant and exciting place to live and work.