TheBusinessDesk.com backs Vincent Kompany's homeless charity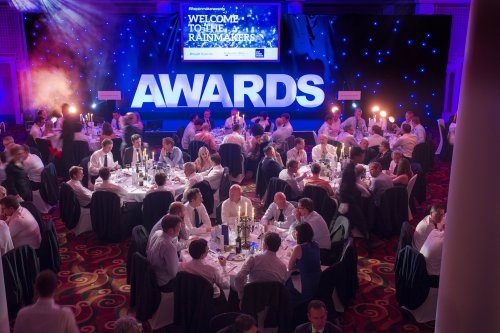 This year TheBusinessDesk.com is supporting a charity which is helping the homeless across Manchester.
The Rainmaker Awards is this year pledging its support to Tackle4MCR, Vincent Kompany and Mayor Andy Burnham's unique fundraising vehicle.
The former Manchester City captain Kompany last year pledged, through Tackle4MCR, to make use of the momentum generated by his Testimonial season at Manchester City to assist the Mayor with one of his top priorities, homelessness and rough sleeping.
More than £300,000 has been raised so far and has gone directly to Andy Burnham's 'A Bed Every Night' initiative – which has seen around 1,600 people assisted into emergency accommodation since its launch last November.
Our Rainmaker Awards this week is bringing together the North West corporate finance community and is proud to be supporting Tackle4MCR.
Lee-J Walker, Business Desk Managing Director, said: "Tackle4MCR is an incredible project that has the full support of many people across the region.
"We're excited to be supporting Tackle4MCR at this year's Rainmaker Awards and tackling the growing crisis of homelessness and rough sleeping."
A special raffle is being held on the night to raise money for the appeal
As part of the build-up to the awards a special video has been produced to promote the awards which celebrate everything that is best about the awards.
The video has been produced by communications firm Influential and can be viewed here.
TheBusinessDesk.com Rainmakers 2019 preview from Influential on Vimeo.
The awards are being held at the Hilton Hotel in Deansgate this Thursday, June 20, in front of a packed audience.