Industrial revolution is starting to take shape in North West

Throughout the week TheBusinessDesk.com is running a series of articles looking at the effect on industry 4.0 on industry.
We are running the special focus week in partnership with LCR4.0 – the special initiative in the Liverpool City Region which has been set up to help businesses make the most of the fourth industrial revolution.
To start the week of interviews and comment pieces we interviewed one of the UK's leading manufacturing experts.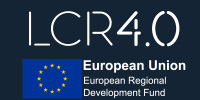 Clive Hickman, the chief executive of the Manufacturing Technology Centre, is a leading expert in his field.
He has over 35 years engineering experience in several roles within the automotive industry, culminating in the position of head of engineering for Tata Motors in India.
He was a senior engineer with Rover Group before becoming engineering and group operations director at the Motor Industry Research Association.
He later joined Ricardo Consulting Engineers, where he held a seat on the board and was managing director of Ricardo UK Ltd.
In 2005, he was approached by Ratan Tata with the idea to set up an engineering function for the Tata Motors the UK and to manage the entire engineering operation for Tata Motors in India, responsible for some 6,000 engineers.
He spoke at length about the impact the new technology is likely to have.
Dr Hickman began by trying to define what Industry 4.0 actually means.
He said: "From my perspective I think of Industry 4.0 as creating an opportunity to make a bespoke product at the same cost point, in the same timescale and with the same quality that a mass produced product can be made.
"Because Industry 4.0 has been defined by technology vendors, it is often described in terms of technologies rather than an holistic viewpoint. However, technologies change rapidly, adding to the confusion and complication around Industry 4.0,
"A simple definition that MTC (together with our industrial partners) has derived is: " extracting value out of data in a manufacturing environment". The key word being value.
"Having an Industry 4.0 philosophy also allows industry to do what they do today but faster, better and at less cost: and also enables organisations to be more agile in a dynamic world and to do things differently.
"The most successful companies will operate new business models powered by digital technology, extracting the most value and revolutionising the manufacturing sector."
Dr Hickman said: "We are still at the early stage of the journey, we are still excited about the prospects but we haven't yet moved onto the steep slope of implementation and growth for the technology. We are yet to trigger the exponential growth opportunities that Industry 4.0 can facilitate
"Industry has started to take the initial steps towards digitalisation. Organisations are changing and the roles responsible to drive Industry 4.0 within companies are emerging. Companies are starting to define what Industry 4.0 means for them, tracing a roadmap and starting to define the best way to move forwards. Some companies have made progress by understanding how to identify opportunities and how to work with technology providers to manage implementation plans.
"But the process is slow for the manufacturing sector as a whole because: large companies struggle with the inertia created by their existing culture, organisational structure, capabilities and infrastructure,
SMEs struggle with the lack of bandwidth, champions and awareness."
Accorsing to Dr Hickman the biggest barriers to accessing technology are Ambition, Vision and Determination.
He said: "Attracting, inspiring, and driving the development of the right people / talent is also important. I would suggest awareness is more important than technical training in digital, so that companies can identify opportunities, create business models, and select the right technology and implementation methods. It is also important to recognise that Industry 4.0 will require investment in infrastructure that may not unlock value immediately, but will in the medium term."