New regional Network Rail boss pledges to rebuild shattered passenger trust in system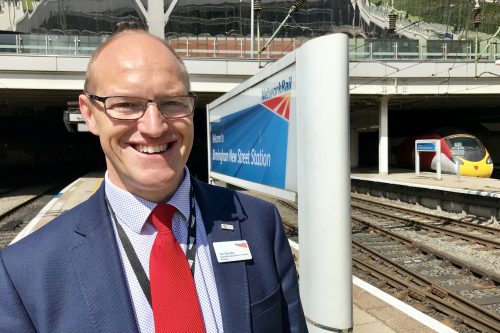 Rebuilding the trust of train passengers is the aim of Network Rail's new North West and Central (NW&C) region boss.
Tim Shoveller set out this clear goal as he joined Network Rail as managing director of the NW&C region, which runs from Carlisle to London Euston and Marylebone via Manchester, Liverpool, Birmingham and the Chilterns.
The purpose of the new region is to create one customer-focused team that is closer and more responsive to the needs of the passengers, partners and communities Network Rail serves.
He said: "I am determined that the railway should deliver on its promises to train passengers, freight-users and transport partners – something we have not always done in the recent past.
"I want to help rebuild trust by getting the basics right for train passengers: reliable services, clean stations and clear, early information.
"I also want us to behave in an open and proactive way with partner organisations as we work to make the railway bigger and better able to carry more people and goods in future."
Mr Shoveller was previously managing director of Stagecoach Group Rail Division.
Passenger demand for rail travel is set to increase by 12% in the five years to 2024 on North West and Central.
Freight demand for rail is set to increase by 18% over the same period.
The North West and Central Region's geographical footprint mirrors the former London North Western route.
NW&C is one of five new Network Rail regions. Under the five regions there will be at least 13 routes – an increase from eight previously.