Fourth Industrial Revolution is here to stay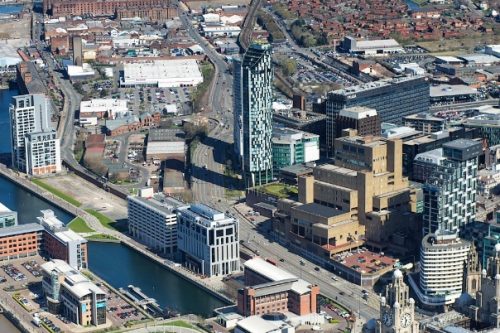 TheBusinessDesk.com organised a roundtable discussion in partnership with LCR4.0 as part of a week-long focus looking into the effects of the fourth industrial revolution on the region's economy.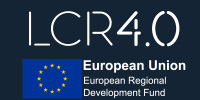 The roundtable was held at Liverpool's Sensor City and involved Anthony Walker from LCR 4.0.
Others taking part were John Fazakerley from Liverpool John Lennon Airport, Steve Hunt from Steven Hunt and Associates, Ben Wilson of Clarke Energy, Michael Winder from Brabners, Mark Lawler of Baltic Creative, Steve Molyneux from PharmaPac, Dennis Zou of Cogita and Happy Dudee from Value Chain.
Anthony Walker
This industrial revolution is different because it is the first to have been given a name before it happening, which means it is more of an evolution than a revolution.
It's all about bringing digitised engineering into the manufacturing sector. By developing products and processes that are smarter you can improve productivity and profitability. That's what Industry 40 means in essence.
In ten years' time many jobs are going to look very different and we need to make sure we can educate people to be ready for that.
Ben Wilson
Where we are beginning to move to is the position where the technology is giving us access to unrivalled amounts of data and the big question is what do you do with all that information and how do you handle it?
The challenge is dealing with all that information. You have to focus on what you are trying to achieve and that is ultimately making our equipment more reliable and our engineers more productive.
We will have to look at how we set ourselves up, and I don't think we ae there yet.
Happy Dudee
The key term here is connectivity. We have had machines that monitor information, but the difference is now the ability to access that data, analyse that data and then react to it.
That is where the change is coming in and is driving us towards a connected eco system.
Michael Winder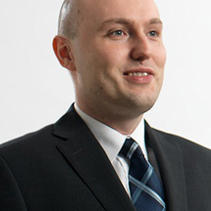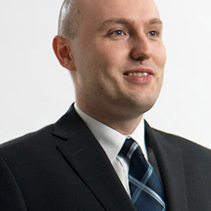 From a legal perspective the issue is who owns and controls the data you are collecting, particularly if you are relying on a third party software provider. That is the challenge for the legal system.
John Fazakerley
For us at the airport it does feel like an evolution. We got the computers in at the airport and now they are connected. And now we are sharing the data between them.
We are using that data to shape our business processes to make the suited to our customers' needs.
When it comes to change, people will only fear change if they are not informed about what is going and the affect it is going to have.
This type of thing is not going to happen if you work in isolation, people need to talk together to get the best from technology.
Mark Lawler
This technological revolution means different things to different companies, both in different sectors and of different size.
We are working with firms which are operating in many different sectors. The technology means different things for different people.
An organisation which provides space for companies to work we now have to supply the right environment and the right level of connectivity.
For us it all boils down to the opportunities that the new technology provides for smaller businesses.
The companies that we work with say that it is not business support that that they need, it is the availability of space.
I think Industry 4.0 is happening all around us but none of us realise that is happening and perhaps there needs to be more awareness.
Steve Molyneux
I think at the moment we are just scraping the surface. It took ages to get to the first industrial revolution and then it took just over 100 years to get to the next stage.
We have gone from the third to the fourth one in less than 20 years. The technology has gone exponential and no one knows where we are going to be in 15 years' time.
I am only looking to see what the technology can do to make our business better.
To be able to use the data to run your business better and in a different way you need fresh ne leadership with new ideas and perspectives.
Anthony Walker
There are two main challenges for business, one is understanding what technology can do for you and the other is how does the workforce respond to that change.
Business is by its nature is innovative and is looking for solutions. The key is making sure we educate the future workforce with the right.
And that is not just about giving them the right skills it is also teaching them about the work ethic. It is about being responsive to change and about teaching them to think for themselves.