Brothers sign up to create new Stretford Mall bar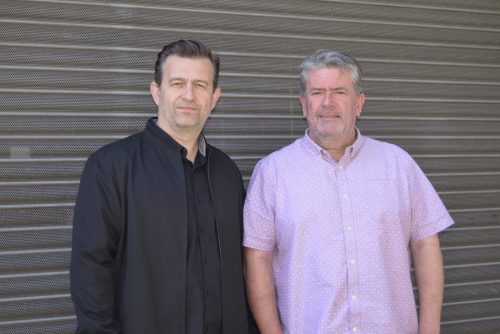 Two brothers behind a long-established Stretford-based sign making business have signed the lease on a new drinking establishment in the town centre.
The Longford Tap is set to open outside Stretford Mall this August.
The licensed bar will stock a range of craft ales, wines and spirits with many sourced from around the Manchester region.
The Longford Tap will be open every day from 11am until midnight, with a selection of coffee and cakes also available.
And the local community can expect as much daytime entertainment as evening, bringing a welcoming place for all to visit, brothers Paul and David Burgess said.
As Stretford continues to undergo a number of changes, both in the mall and across the wider community, the brothers saw the opportunity to play a part in the regeneration of the area, which they say has served them well for the past 18 years.
Their signage business has been at the heart of Stretford since 2002 but the thought of opening a bar has long been an ambition, and even better for them that the opportunity has come within the Stretford region.
Paul said: "Being in the signage industry we see lots of new businesses start up, and areas regenerate.
"We've always talked about one day having our own bar, and when we heard of the plans for Stretford we thought, 'shall we?'
"A few enquiries later and here we are – it's exciting times for us, and for the Stretford community."
Aptly named The Longford Tap, the bar will reflect on the vibrant history of the region.
In fact, look closely and you'll see the art deco style of the Longford – also known as the Essoldo – cinema, one of Stretford's major architectural masterpieces,  in the bar's logo.
Staying true to the spirit of Stretford and all it represents lies at the heart of what the Burgess brothers hope to achieve with the Longford Tap, they said.