New partnership champions programme to encourage female tech leaders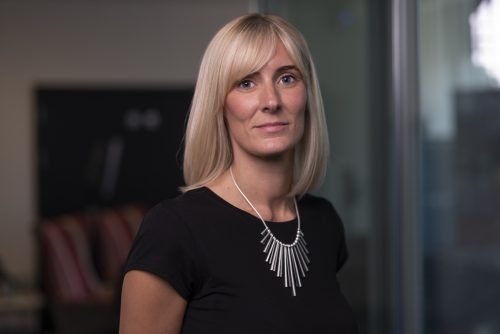 The Co-op has announced a new initiative to develop future female leaders in technology within its business.
To deliver the programme the Co-op will work with Manchester-based Tech Returners which creates accessible routes into business through continual training and technology.
Twenty four women in technology roles across the Manchester-based Co-op will take part in the programme 'Tech Future Female Leaders' which is designed to develop and empower female leaders in the technology sector and which is being exclusively delivered for the Co-op by Tech Returners founder Beckie Taylor.
The four-part programme focuses on understanding and building a unique journey into leadership, identifying natural strengths and how to adapt, communication skills, confidence and empowerment, developing personal brand and how to build a support network to aid personal development.
Danielle Haugedal-Wilson, IT operations co-ordinator at the Co-op, said: "This course is unique, addressing some of the most common gaps many women who are in a technology career or thinking about a career in technology have.
"Having been on the course myself I found it hugely beneficial and didn't hesitate in sponsoring our recent cohorts at the Co-op."
Beckie Taylor, founder of Tech Returners added: "Just 5% of senior roles in tech are held by women, we're passionate about changing that and we want to work with businesses who feel the same way.
"How do we get more women into tech leadership roles? There's no magic answer, it's about fresh thinking and we're delighted to be working with a business like the Co-op who believe in investing in their female talent, not just to develop themselves for success, but to go on and inspire others, and we're really looking forward to seeing what programme will achieve."
The Co-op has previously engaged with Tech Returners with individuals taking part in a previous cohort of 'Tech Future Female Leaders' which led to the exclusive partnership.
Tech Returners has previously worked with businesses including AO.com, Siemens and CTI Digital and the University of Manchester as part of its Tech Future Female Leaders programme.