Car dealership announces new chief financial officer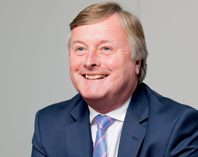 Cheshire-based car dealership Lookers has announced its chief financial officer, Robin Gregson, is stepping down after 10 years in the role.
The Altrincham group said the move is part of its succession planning.
Last week (June 27) shares in Lookers fell by almost a quarter after it revealed it is to be investigated by the Financial Conduct Authority over its sales practices.
The firm said during his time at Lookers, Mr Gregon has played an important role in the development of the group throughout a period of significant change both within the business and the industry.
"He has also made a substantial contribution to the group's operational and strategic performance," a company statement to the stock exchange said.
The statement also announced that Mark Raban will be appointed as chief financial offer and will join the board on July 15.
It said: "Mark has nearly 30 years of multi-channel retail experience and was most recently CFO at Marshall Motor Holdings for four years, playing a significant role in the company's IPO and subsequent growth.
"His previous experience includes being finance director of Inchcape Retail Limited and he has also held senior finance roles with the Borders Group, Selfridges Retail Limited, Safeway and Burton."
Robin Gregson has stepped down from the board with immediate effect but will remain as CFO until July 15, and will stay with the group until September 30, to ensure an effective transition.
Chairman Phil White said: "Robin has played an important role in the transformation of the Lookers business during his time as CFO.
"I would like to thank him for his significant contribution to the group over the last 10 years and wish him well in the future.
"We are very pleased to welcome Mark to the board. We will benefit from his extensive retail experience, both in the motor industry and more widely."
Robin Gregson said: "I am proud of the significant milestones achieved during my 10 years with Lookers. The business is in good shape and I have enjoyed being part of a strong team. I wish the business all the best for the future."
Mark Raban said: "I'm really excited to be joining Lookers, a business which I have admired for some time and which has a strong market position in the sector.
"I am very much looking forward to working with the team to continue to develop the business and take advantage of the many opportunities available."