Manchester Airport warned to take action over disabled access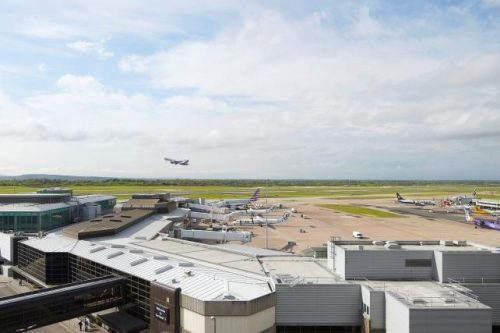 Manchester Airport has been warned to take immediate action on improving access for disabled people.
The UK Civil Aviation Authority has published its fourth annual report on disability access at UK airports.
And Manchester Airport was highlighted as having one of the poorest records in the UK.
There were a record number of 3.7 million requests for assistance at UK airports in the latest year – a rise of over 80% since 2010.
The Civil Aviation Authority's report found that 14 airports have been rated 'very good'. A further 16 airports were rated 'good'.
Four airports that were classified as 'very good' last year received 'good' ratings this year.
However, Manchester Airport was classified as 'needing improvement' – although this was an improved rating from 'poor' in the previous two years.
The Civil Aviation Authority expects Manchester Airport to take immediate action to reverse a recent decline in performance since the end of this reporting year in time for the next accessibility reviews.
A spokesperson said: "We have received assurances from the airport that it has plans in place to address this issue and we will be closely monitoring the implementation of these plans and their impact on performance."
For the first time since the framework's introduction in 2016, no airports were classified as 'poor'.
The Civil Aviation Authority said it will work closely with airports to improve accessibility for disabled passengers.
Since April this year, airports have been assessed using stricter targets, to improve the passenger experience.
Paul Smith, consumers and markets director at the UK Civil Aviation Authority, said: "These results show significant improvements to the experience many disabled passengers faced before our reporting began. We hope this will help passengers to feel confident and empowered to travel from UK airports.
"While it is good to see the general improvements, airports will need to continue to work hard to improve, so that they are able to meet the more demanding performance standards that we have now introduced. Where we see examples of bad practice, we will not hesitate to hold airports to account and take the necessary action."
Liverpool John Lennon Airport was awarded 'Good' status.