Football club saved from brink after rescue package agreed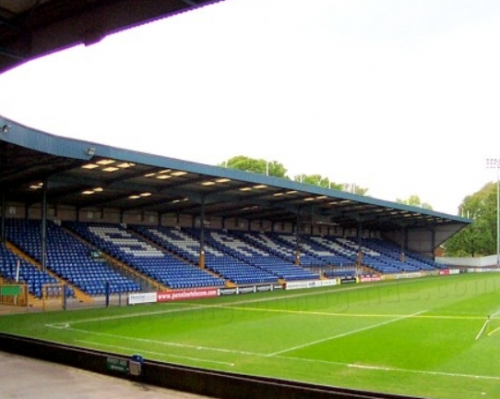 X

Register for free to receive latest news stories direct to your inbox
Register
A rescue plan has been agreed for newly promoted League One club Bury FC.
The club was facing a winding-up order after it failed to pay a major tax bill.
The club will start the season with a 12-point deduction but the people behind the deal say it will ensure the future of the club.
In April Bury's owner Steve Dale said he was looking to sell the troubled club just five months after taking control at Gigg Lane, two weeks before a crucial court hearing involving a winding up order that had been issued.
This afternoon creditors and shareholders of Bury approved a rescue plan.
They backed a company voluntary arrangement at a special meeting.
Under the terms of the agreement, the club's unsecured creditors will receive 25p in the pound and football creditors will be paid in full.
Steven Wiseglass, a director at Inquesta Corporate Recovery & Insolvency, who was the nominee for the CVA will now be its supervisor.
He said: "I am delighted that the CVA has been approved by creditors and shareholders following extensive negotiations involving a number of parties.
"The agreement means the club avoids going into administration or liquidation, and it provides a degree of financial certainty in that its historic debts will be dealt with.
"Hopefully Bury FC can now look forward to a brighter future."
Fans' group Forever Bury say they support any plan intended to improve the club's situation.
"Over the last few months Forever Bury has been offering their assistance to anyone willing to try and find a favourable outcome to Bury Football Club's current difficulties," a Forever Bury statement read.
"Sadly over the period, owner and club chairman Mr Steven Dale has not been able to offer any answers to pertinent questions.
"This has obviously caused much frustration amongst many supporters, who Mr Dale now blames for his continued silence.
"Mr Dale has told supporters on numerous occasions that he will save the Football Club. Considering the imminent start of the new season, maybe now is the time to clear the air and for Mr Dale to provide the answers all are waiting to hear.
"Forever Bury are fully supportive of Mr Dale, or anyone else, in their efforts to save Bury Football Club. Up to present, Forever Bury has been reluctant at making statements regarding the sale of the club, in order to facilitate a smooth transition. However, we now believe the stage has been reached where simple comment is unlikely to have any detrimental effect on any pending deal.
"Therefore, Forever Bury and the supporters of Bury Football Club, Mr Dale's paying customers, believe now is the time they deserve "