Business leaders call on PM to kick-start devolution, and Northern Powerhouse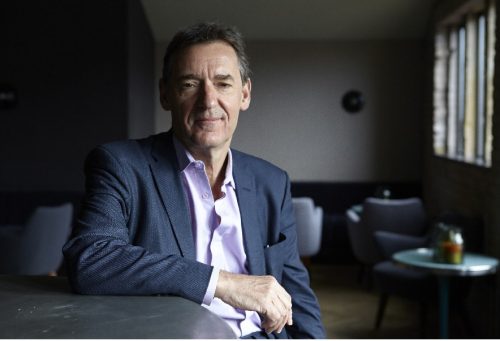 Northern business leaders have called on Prime Minister Boris Johnson to kick-start the devolution process to reinvigorate the Northern Powerhouse.
One hundred business leaders, from organisations such as property giant Bruntowood, Associated British Ports, Manchester City FC and Siemens, signed the 'Devo 100' letter.
They want powers to transfer from Whitehall to elected mayors and local leaders which, they say, will energise the economic vision of the Northern Powerhouse which was promoted by former Chancellor George Osborne.
The Northern Powerhouse currently has elected mayors in five regions – Liverpool City Region, Greater Manchester, Tees Valley, Sheffield City Region and North of Tyne.
However, negotiation of all of those deals commenced before the last government took office in July 2016.
The five existing deals mean only 47.1% of the North is now governed by a metro mayor.
Following Theresa May's ascent into 10 Downing Street and Mr Osborne's subsequent axing from Government, there was a sense the Northern Powerhouse initiative had stalled.
That may have changed, however, after new Prime Minister Johnson used his first speech outside London to pledge a high-speed rail link between Manchester and Leeds, and reiterate the Government's commitment to the Northern Powerhouse in a speech in Manchester on July 27.
Northern Powerhouse Partnership vice-chair, Lord Jim O'Neill, who helped develop the concept while part of George Osborne's Treasury team, said: "As I recommended in my report for the Cities Growth Commission, it is only by devolving further powers that we will see the North pull its true weight in economic terms alongside interventions in transport, like the new line between Leeds and Manchester as part of Northern Powerhouse Rail, or closing the North-South gap in education.
"Under the previous administration led by Theresa May, we have seen not a single new devolution deal started since George Osborne and I left the Government.
"I welcome the Prime Minister's commitment made in Manchester last weekend promising communities a greater say over changes to transport, housing, public services and infrastructure and as business and civic leaders we are backing 100% devolution to cover every area of the North."
Mr Johnson has previously backed devolution as a means of making the UK less centralised.
Today's Devo 100 letter says: "Today we are backing your commitment of devolution everywhere, and as leaders are backing 100 per cent devolution to cover every area of the North.
"As you have recognised, devolution allows faster, more responsive decision making and delivery, stimulating economies and better addressing the causes of social problems, not just dealing with their consequences.
"It is the next step in creating a Northern Powerhouse that can truly deliver for people, communities and businesses right across the North of England.
"You have pledged a government for every corner of this country, and we commit to work with you to achieve it with a law to guarantee a devolution framework with the transfer of powers as a right to our places."